THE TOP 100: Maker of the Year 2021
The awards have now been judged by our expert team Michael Fortune, David Haig, Leslie Webb, Phoebe Everill, Melissa Ward and Simeon Dux, and you can be sure that it wasn't easy deciding between such a diverse and technically brilliant range.
The award winners and finalists will be featured in our next issue #113, out end November. Subscribe now if you would like to receive that!
Please note, the shortlisted entries are not shown in any particular order. The captions below refer to each row of entries shown, from top to bottom.
TABLES, CHAIRS & DESKS
Denni Maroudas, Bruce Walker, Ross Williamson, Zach Danoy, Samuel Burns
Nick Pedulla, Rhys Jones, Natasha Courtney, Evan Dunstone, Marinos Drakopoulos
Kaspian Kan, Bryan Cush, Lars Laug, Daniel Spielman, Stephen Ziguras
Lisa Leung, Remy Tramoy, Robert Godoy, William Bayliss, Richard Coles
See Tables, Chairs & Desks category entries
CHESTS, CABINETS & SHELVING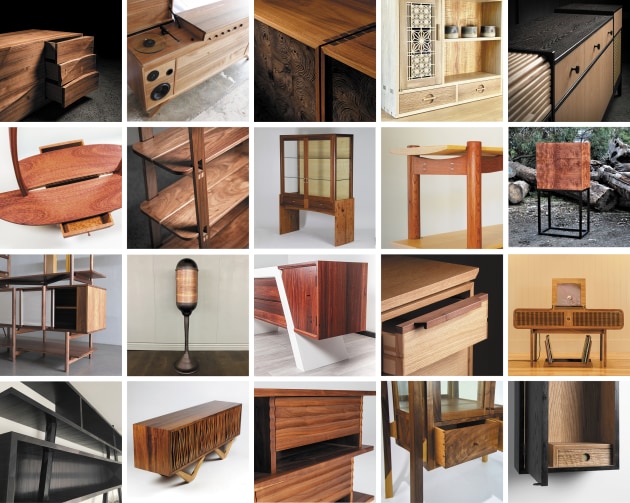 Nick Pedulla, Liam McCallion, Andrew Ness, Leeroy Readin, Nick Pedulla
Steven Giannuzzi, Nick Pedulla, Evan Dunstone, Andy Oldham, Jack Howard
Alexsandra Pontonio, Gregory Allan, Dave Nesbit, Daniel Spielman, Thomas Voller
Arthur Seigneur, David Cummins, Cameron Ferstl, Kevin Brown, Gregory Allan
See Chests, Cabinets & Shelving category entries
WORLD
Jannik Grage, Jeff Miller, Seth Rolland, Ryan Feldthouse, Ronnie Rozenga
Austin Heitzman, Craig Thibodeau, Dallas Gara, Patrick Kana, Ray Jones
Snorre Dyhr, Kristian Frandsen, Evan Berding, Konstantinos Chadoulos
Rhys Jones, Philip Morley, Daniel Rickey, Joseph Nemeth, Ramon Valdez
See World category entries
ART & OBJECTS
Paul Duff, Andrew Tatnell, Vince Rush, Anthony Drabsch, Andrew Rankin
Brian Davey, Warwick Jones, Hamish Southcott, Francis Jerome, Geoffrey Marshall
See Art & Objects entries
BOWLS & BOXES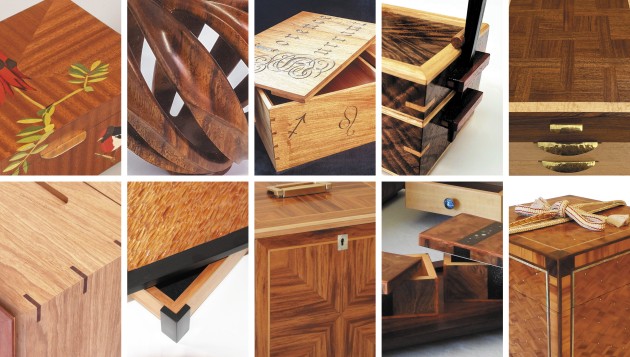 Robin Cromer, Hugh Mackay, Ken Fisher, Benjamin Reddan, Joseph Degeling
Bryan Cush, Robyn Mauger, Martin Burgoyne, Martin Burgoyne, Martin Burgoyne
See Bowl & Boxes entries
STUDENT
Amy Short, Anthony Yang, Rehan Monnanda, Lana Kagan, Ned Collins
David Lawson, Mitchell Francis, Deanna Wilson, Liam Starcevich, Nae-Tanakorn Pongpaew
Anna Bellamy, Patrick Connell, Kaitlin Hutchings, Dave McFall, Tom Robinson
Ned Collins, Noah Bradford, Luke Peterson, Mia Migyeong Kang, James Macqueen
See Student entries
MAJOR SPONSOR

SUPPORTING SPONSORS

PRIZE SPONSORS