AWR Studio Furniture 2018: Meet the Entrants 8
Things are hotting up for AWR Studio Furniture 2018 as our list of amazing entrants continues to grow! Makers from Australia, New Zealand and in fact the world are primed to exhibit in the third of a series of exhibitions produced in partnership with Bungendore Wood Works Gallery, NSW. This year SF18 is presented by Felder Group Australia and sponsored by Branch 95.
SF18 is an awards exhibition offering $18,000+ including a main cash award of $10,000. Entries are invited from all over the world. The deadline for entry is June 24. Shortlisted entrants will be invited to exhibit their work at Bungendore Wood Works Gallery. The exhibition opens Oct 20, 2018 and runs until Jan 31, 2019. Meet five more of our talented entrants!
For more details and to enter see here.
Reuben Daniel, NSW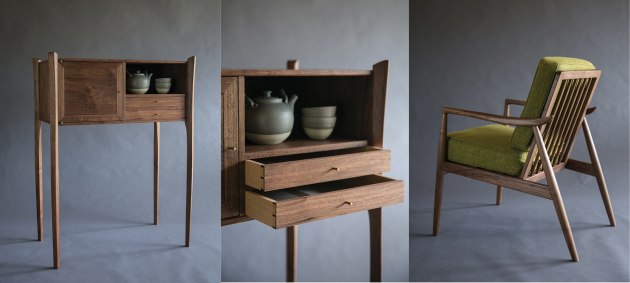 Based on the NSW South Coast, Reuben designs and makes beautiful and practical furniture that will stand the test of time. He believes in the value of handcrafted, unique furniture and the sustainable use of timber. As a designer Reuben is drawn to simplicity, refining details to find a harmony between the timber and its intended use. He is always in search for the balance between the creative impulse and practicality. As a maker Reuben has a romantic view of crafts and craftsmanship, taking a stand against the mass produced and throwaway that is so prevalent in our times. He takes great care and pride in employing the use of traditional joinery, solid timber construction blended artfully with contemporary techniques. "Make something with care to create something of lasting quality". Instagram: @reuben__daniel

Ivan Ershov, Vanata Joinery, NSW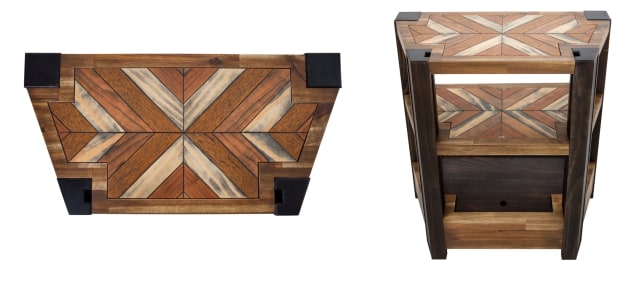 I started my career in woodworking more than five years ago helping out on a project in a small family owned joinery in St Petersburg, Russia while studying economics at university. Gradually woodcraft has taken all my free time and become my passion, thus after graduation I have become professional cabinetmaker specialising in high-end furniture. Recently I relocated to Sydney, where I spend most of the day creating custom joinery at work, and crafting furniture of my own design during free time at home. I do not have particular style yet and try to experiment with various materials and forms, like ceramic mosaic tabletops or playing with built-in LED lights. For this exhibition I'd like to present the first "aussie" product of my own, a bedside table for laptop with hidden compartments for cables. Instagram @vana_ta

Martin Jones, Jones Wood Studio, NSW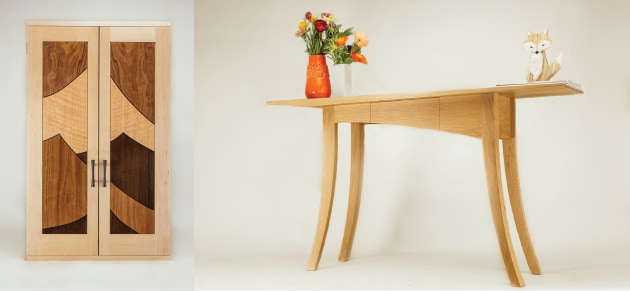 Based in the beautiful Southern Highlands of New South Wales, Martin Jones crafts a range of bespoke furniture and homewares. Jones Wood Studio started by designing and making bespoke projects commissioned by friends and family who could not quite find what they had in mind when restoring their homes or decorating their interiors. A Graduate of Sturt School for Wood, Martin enjoys exploring the use of traditional and modern furniture making methods. Martin selects and works with a broad range of timber species and finishes to create one-of-a-kind pieces. By working with our clients, Martin is able to deliver unique quality pieces using a variety of materials and techniques to suit each individual's requirements. Website: www.joneswoodstudio.com.au

Paul Chilton, NSW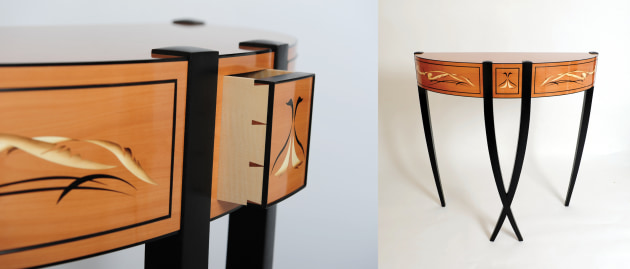 Trained in the countryside of Devon, England, Paul Chilton is an Australian furniture designer and maker based in the NSW coastal town of Gerringong. His work takes as much inspiration from the long tradition of English fine furniture making as it does the beauty of the Australian landscape. This intersection of influences results in pieces that are refined yet organic. While each bespoke piece often stands outside any one genre, Paul is more inspired by the organic and even flamboyant aesthetic of Art Nouveau and the Decorative Arts than today's more fashionable Mid Century Modern and Danish inspired furniture. Paul uses centuries-old fine woodworking joinery techniques, which he prefers their respect for the natural behaviour of wood – the way it moves and breathes over time, resulting in pieces that can and will live for generations, outlasting their maker. Instagram: @chiltondesign
Louise Fuller and Robert Godoy, New Zealand

Based in Nelson New Zealand, Louise Fuller and Robert Godoy are furniture designer/makers with over 15 years of experience. Louise completed a furniture degree in High Wycombe, England. Robert, who has an architecture degree, trained at the Centre for Fine Woodworking in Nelson, New Zealand. Louise is inspired by natural forms and life drawing. She has a passion for blending aesthetics and function to create pieces with an organic and sculptural element. Robert's Japanese upbringing indirectly informs his design style where his approach emphasises sharp clean lines amidst progressive design. Their shared passion for quality craftsmanship and a desire to create thought provoking pieces led to their collaboration. They aspire to create pieces of exceptional quality that enhance the spaces that they inhabit. Photos: Daniel Allen Louise Fuller: Sideboard, Cabinet and drawer detail. Robert Godoy: Chair, chest and leg joinery detail.
Proudly sponsored by: