Magazine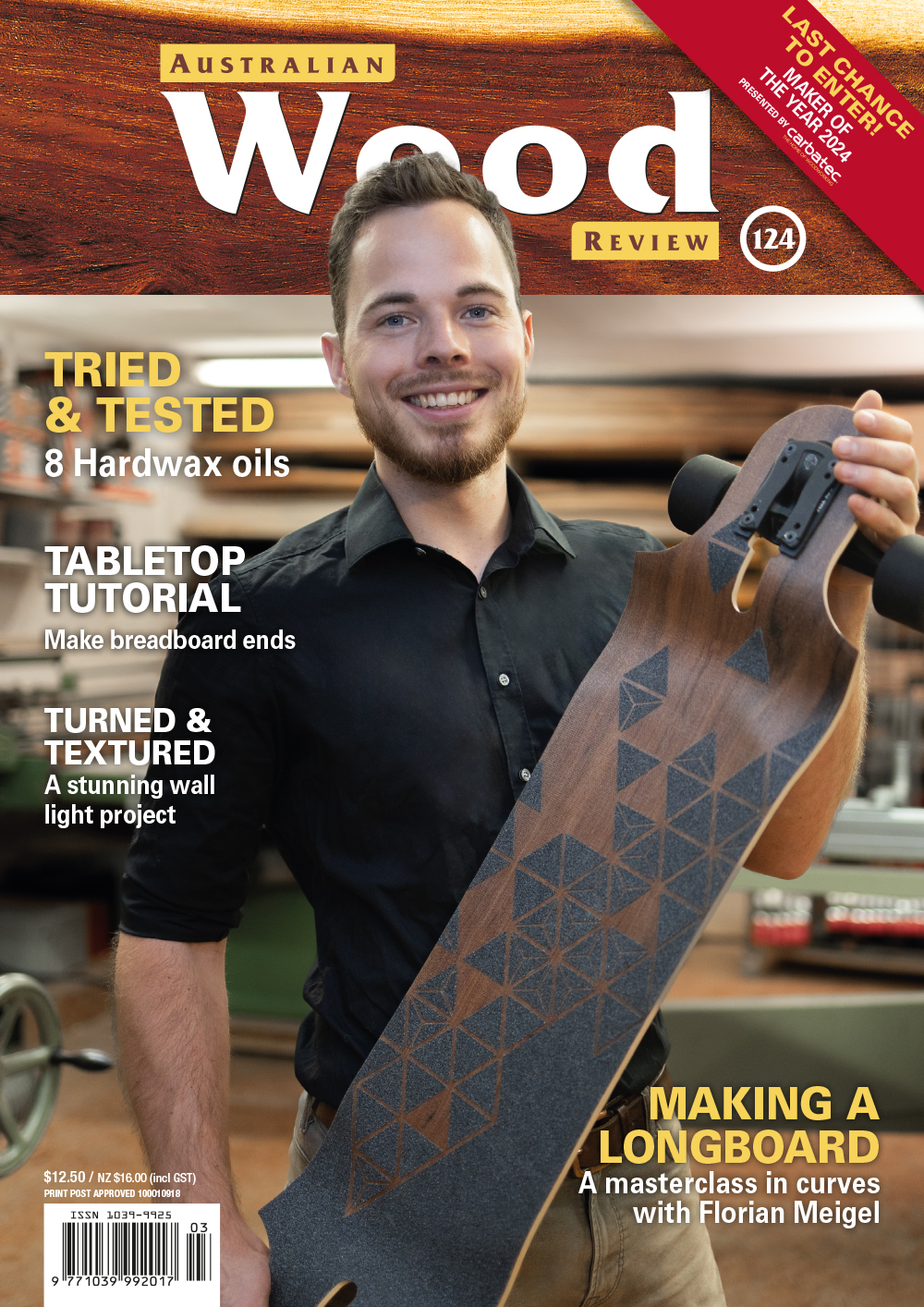 Australian Wood Review is Australia's premier woodworking and woodcraft magazine. It is a high quality magazine for woodworkers that focuses on fine furniture making, woodturning, carving, timbers, tools and machinery.
Australian Wood Review covers everything the recreational and professional woodworker needs to know to help them create beautiful and inspired works from wood.
Australian Photography is available in print and digital versions.
Get the print version
Want to get Australian Wood Review in print? Australia's favourite fine woodworking magazine is published 4 times a year and is available in newsagencies in Australia and New Zealand. Alternatively, you can have the magazine delivered to your door with a 12- or 24-month subscription.
For a limited time only, get our Xmas 2020 40% subscription offer: One year (four issues) print + digital for only $31.
Get the digital version
Want to get the digital version of Australian Wood Review? You can now get every issue of Australian Wood Review magazine delivered straight to your smartphone, tablet or computer. The digital version is compatible with iOS, Android, Windows and Mac operating systems.
Click here to get Australian Wood Review on your smartphone, tablet or computer.