Meet the AWR LIVE Speakers: Russel Koskela
AWR L!VE is an exciting half day conference event for pro and aspiring pro woodworkers which will take place in Sydney, August 21, 2017. Leading up to this event we will introduce each of the speakers who will take part. For more information and earlybird ticketing see here
Russel Koskela, Koskela
At the start of a new century Russel Koskela and partner Sasha Titchkosky were both feeling that there had to be more to life than working in big corporate structures. Koskela, the furniture and interior design company they founded in 2000, was the result. Both left behind lucrative careers in the corporate world in a bid to create a company with a courageous mindset and a strong social conscience as well as a creative and modern approach to furniture and design.
In keeping with Russel's Scandinavian background, and a love of Scandinavian design which both he and Sasha shared, Koskela furniture reflects the belief that beauty is found in clean, uncomplicated lines. All Koskela products are manufactured and designed in Australia.
"Follow your heart. Trust your judgement. Do it with joy" is Koskela's motto and underpins the company's approach to everything it does. Located in a 2000m2, 100 year old warehouse in Rosebery, Koskela has become Sydney's greatest design hub and proudly sells Australia's largest range of Australian made and ethically produced homewares, furniture, lighting, art and juniors.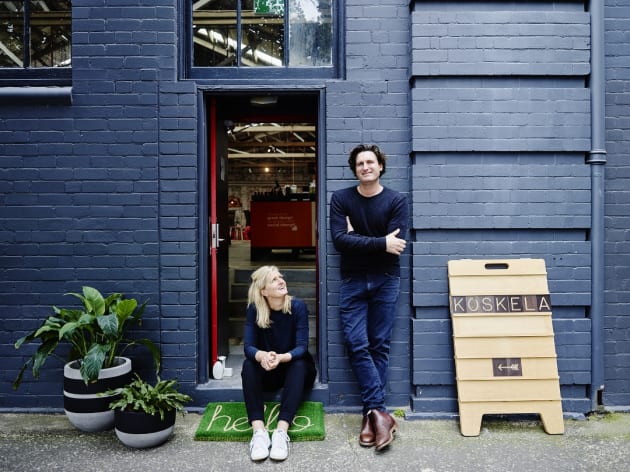 Sasha Titchkosky and Russel Koskela
The company ethos extends to a concern for the impact of the manufacturing process, ie the health and well-being of the workers who make their products. "We know how all of our products are made and we have a close relationship with the people who make them. We have the joy of working with some of the world's best manufacturers right here in Australia – true masters of their craft."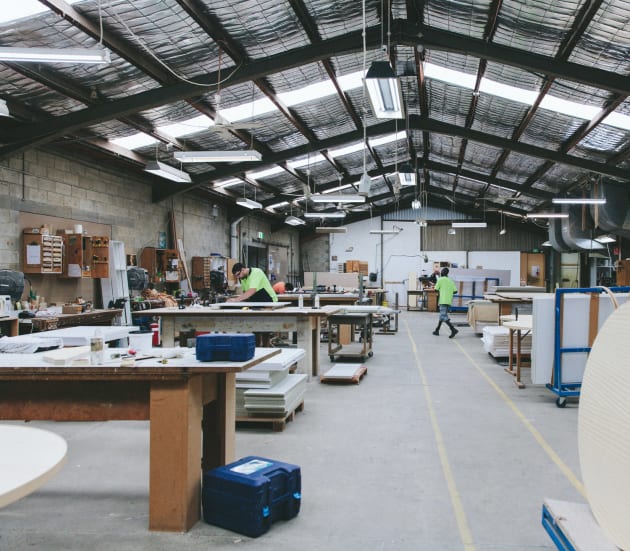 Koskela is deeply committed to social enterprise and use their design skills to empower Australian indigenous artists and artisans to create new contemporary design products. One per cent of all Koskela product sales goes towards developing more of these products with additional Australian indigenous communities. This is in order to allow the artists to continue to live as they choose, maintaining their traditional practices by creating an alternate income source, independent of any government funding.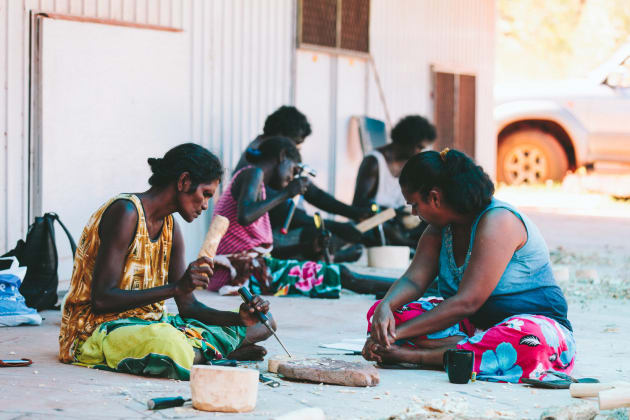 This all started with Yuta Badayala in 2009, the first ever collaboration between a design company and Indigenous weavers. A Finalist in the Rigg Design Prize and IDEA Award shortlisted, this lighting and furniture range was exhibited at Milan Design Week, The National Gallery of Victoria, GOMA, The Powerhouse Museum as well as many works being specially commissions for countless office environments, including Qantas HQ as well as the acclaimed Noma restaurant in Copenhagen. Koskela has a firm belief that Australia's unique Indigenous culture is one that needs to be celebrated and acknowledged.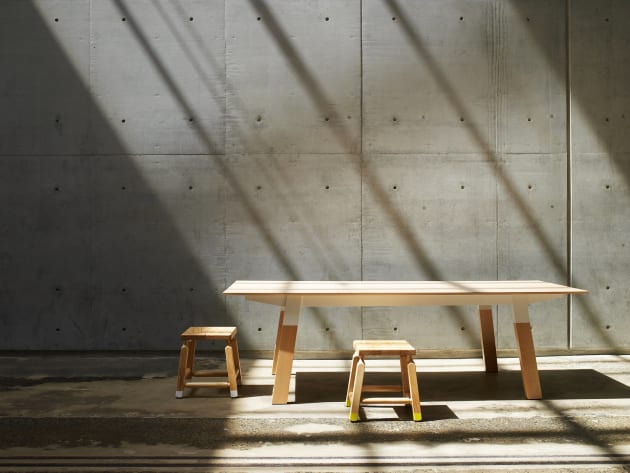 Within their retail outlet, the Koskela Gallery hosts a new exhibition every month, spotlighting Australian artists working across a range of media and styles. From sculpture to photographs, screen-printing to oil painting, the variety and creativity of the homegrown art scene is celebrated.
Koskela's list of clients is a statement of their success: AirBnB, Apple, Google, Macquarie Bank, Minter Ellison Lawyers, UNSW, Café Sydney, Berowra Waters Inn, Brisbane Airport, Etihad Airways and Woolworths as well as an increasing international portfolio which includes: Google and Pinterest in the USA, SkyTV in London and BHP Singapore.
Koskela's mission statement is a heartfelt one: "We take our social enterprise projects and commitment to supporting ethical and sustainable Australian products seriously. We want to be remembered for our commitment to helping forge a better world. We put our heart and soul into what we do."
Learn more at koskela.com.au
Hear Russel Koskela speak at AWR L!VE in Sydney, August 21, 2017.
AWR L!VE is proudly sponsored by: