Awards open to all students
Learning woodwork skills is not restricted to any age group and neither are Australian Wood Review's Maker of the Year awards.
The Student category of AWR's Maker of the Year awards is open to students at all levels and of all ages. On top of that, there are no restrictions on items that may be entered.
If you were enrolled in secondary school (all years) or engaged in tertiary study in in 2019/2020 you may enter the awards. This also extends to students enrolled at privately run woodworking schools.
The following entries illustrate the diversity of student work we're seeing.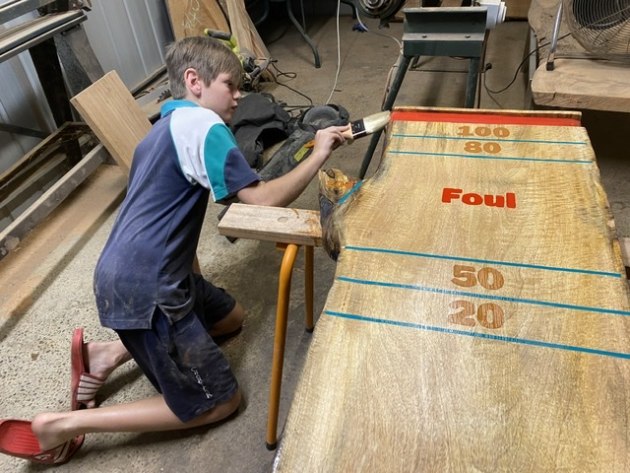 Year 7 student Connor McCarthy made his shuffle board game from locally sourced mangowood.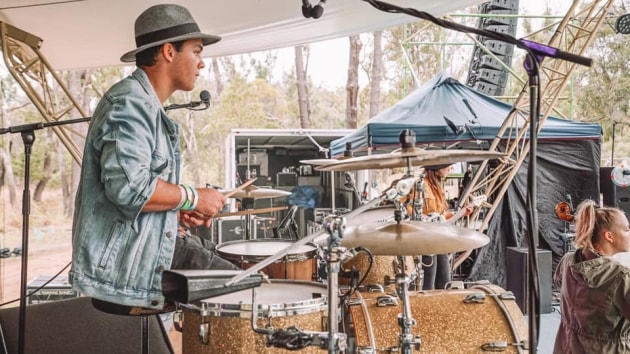 Jake Farnan's custom stave snare drum is made from black walnut and made with the knowledge of a user, as Jake plays his own instruments in his own band.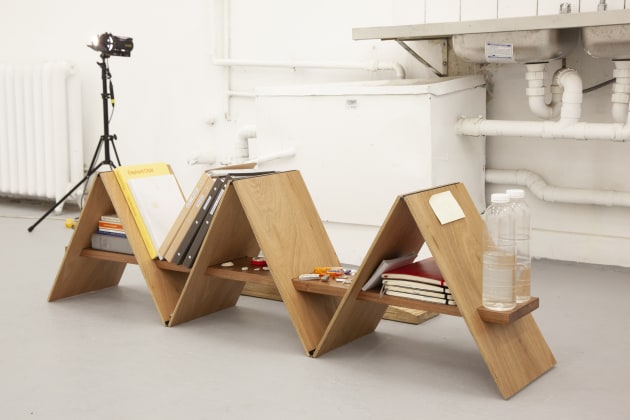 Giulia Cattaneo's Archive Shelf was made as one of her Fine Arts Honours projects. Its collapsible design reflects 'an abstracted wave which mimics the oscillation of the lulls and surges in thought, energy and light'.
At the other end of the spectrum Charlie Jewkes has entered the blackwood and beech hall table he made as a mature age student at Roy Schack's Brisbane School of Fine Woodwork.
In brief the eligibility criteria for Maker of the Year awards are as follows:
• Entry is open to amateur, professional and student woodworkers.
• Items should be made mainly from wood, however other materials may be incorporated.
• Australian Wood Review Maker of the Year Awards are open to citizens and residents of Australia and New Zealand.
• The 'Student' Award is open to all students enrolled in secondary school or a person enrolled in tertiary or private school classes in 2019/20.
• Projects submitted for the Awards must not have been completed prior to Jan 1 2019.
• You may enter multiple times into one or both categories.
• Collaborative entries are permitted however all makers must be listed. Prizes may not be split and will be delivered to one address only.
The awards carry a prize offering in excess of $15,000 in cash and product. See details here.
You can see all entries to date in AWR's Maker of the Year at http://www.woodreview.com.au/moty just click on one of the category icons. Entry is open until September 13 via the same link.
 AWR Maker of the Year is proudly presented by 3M Australia and sponsored by leading industry brands and supporters of woodworking, Hare & Forbes, Carbatec, Felder Group Australia and Whittle Waxes.