Wonder wheels: CBN for turning tools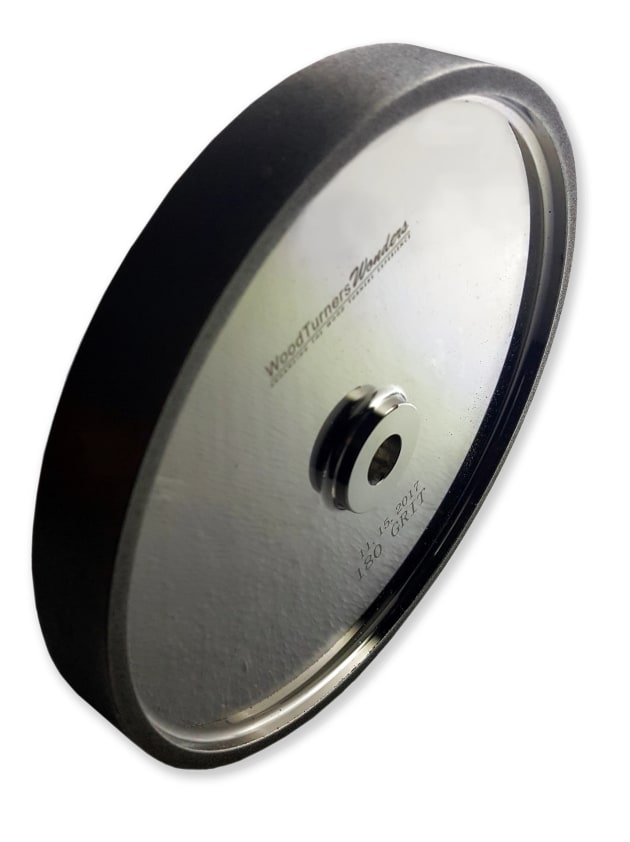 WoodTurners Wonders is a company based in Gainesville, USA who supply CBN wheels, grinders and turning accessories. Their CBN wheels are now available in Australia from Woodwork Machinery…Plus.
Shown above, the 8" x 1" with 5/8" arbor Spartan CBN wheel currently sells for $240 and is said to work with the guards on most bench grinders (washers are supplied and recommended for fitting). The wheel centres are made of solid 6061 aluminum which is impervious to oils and chemicals.
The premium 8" x 1-1/4", 4-in-1 wheel costs $350 and has four usable features. The face of the wheel is 1.25" wide for normal sharpening and has a 1/4" radius on each side – ideal for sharpening hollowing tool bits and scrapers. Both sides of the wheel have a 1" side face of CBN material for non-hollow grinding skews and scrapers. The inside edge of the wheel has a 9mm, 90 degree gap space shoulder for making relief cuts or tapers on hook type scrapers or box scrapers.
Both wheels are 180 grit and have a lifetime warranty.
Learn more at www.woodworkmachinery.com.au