New in Australia: carving tools from Japan

New Japanese carving tool brands are now available locally from ProTooling. Kawasei chisels come in paulownia boxes priced from $310–500. The EI-5 is a lighter set suitable for fine detail work and relief carving. The Makoto-5 is a shirogami (white) steel bent neck gouge which can be used for spooncarving. Nori-10 fully forged chisels have a steel handle wrapped in bamboo and can be used for lighter relief work through to medium level carving.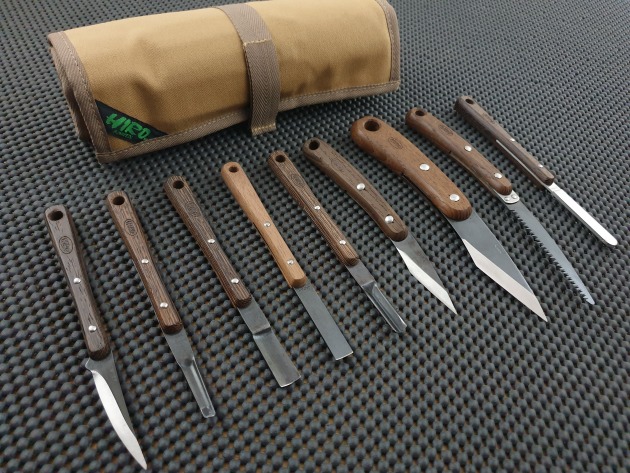 From Seigen is a range of 12 chisels with bent neck gouges, triangle, round, flat and pointed cutters suitable for light to medium duty carving and detail projects. Hiro Masui's 9-piece set comes in a canvas roll and includes kiridashi (marking knives), multiple gouge shapes, a mini saw and a file.
Learn more from www.protooling.com.au