Wood Review 95
 
On the Cover: As a modern day journey man, Melbourne-based Shinobu Kobayashi bridges woodworking cultures in his quest to learn and share traditional skills. Subscribe to the digital or print edition now!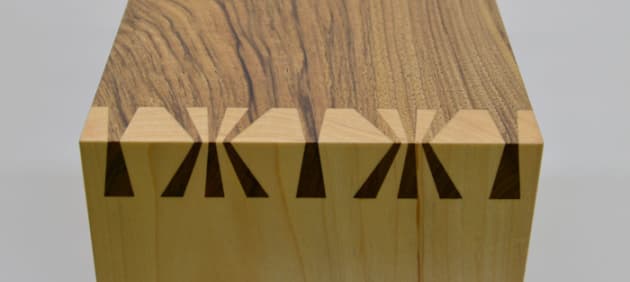 Impossible Dovetails: UK master craftsman Theo Cook demonstrates how to cut compound angled Japanese dovetail joints and achieve the required accuracy.

Working With Curves, Part 1: Adding curves to your work opens new design options but also technical challenges. First in a series by studio furniture designer and maker Peter Young.

Homage Piece: Graham Sands makes a veneered coffee table with inspiration and advice from the late WA wood artist and furniture maker Greg Collins.
Dressed For Success: Brisbane furniture maker and designer Damion Fauser shows how to use hand tools only to dress boards flat and square.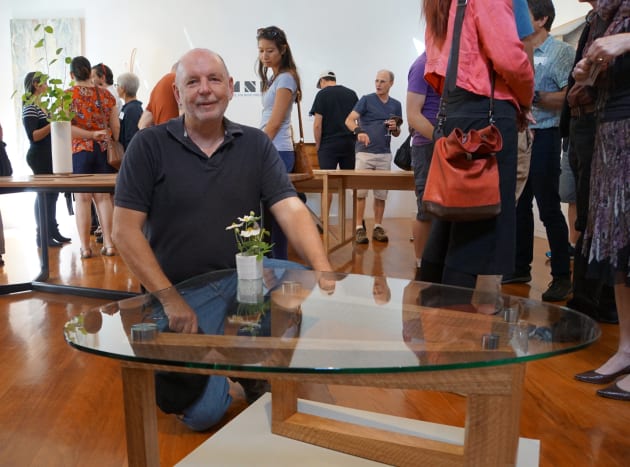 Together Again: Past students of Sturt School For Wood drew on formative experiences to create works for an exhibition entitled Alumni.
The Real Value of Machinery: Investing in specialised equipment may save more than money in the long run. Story by Darren Oates.
Festival on the Waterfront: There are many reasons why the biennially staged Australian Wooden Boat Festival attracts record crowds.
Making a Hand Tool Chest, Part 2: Troy McDonald completes the internal trays and fits a half mortise lock to complete a chest for his carving tools.
Turning Point: When Ron Hock met James Krenov it led to the creation of a brand of premium edge tools.
Bespoke Winding Sticks: Charles Mak makes a pair of inlaid winding sticks and shows how to use them.
Carving a V-Grooved Bowl: Templates and a systematic approach will achieve a finely patterned result. Story by Robert Howard.
Wood, Metal and Fire: Israeli designer Hilla Shamia's fiery metal and wood cast creations are inspired by the infinite variations of nature.
Unfolds: Members of the Danish Cabinetmakers Association made works based on the theme of a cube for their recent exhibition at Designmuseum Denmark.
Reviewed: Nova Voyager DVR Drill Press, DEWALT D2620 Premium Small Router Kit, Lake Erie ClampGAUGE System, Robert Sorby Pyrography Machine, HoneRite Gold anti-rust additive
Subscribe to the digital or print edition now!