Wood Review 120

Wood Review magazine issue 120 is available from newsagents and selected retailers.
ON THE COVER: Carol Russell shows how bold carving strokes can lead to an intuitive and expressive style.
The Merged Table: Craig Allison shows how to widen natural-edged timber slabs with contrasting species for a decorative and yet subtle effect.
Telling Stories: A cross-cultural design project that resulted in a collection of works titled Kurunpa Kunpu: Strong Spirit reflects environmental concerns.
Three Easy Gifts: Learn skills and develop small production items with these simple projects from Raf Nathan.
Folding Phone Stands: Charles Mak shows how to streamline the making of a batch of campaign style phone stands.
Tools to Inspire: A love of hand tool woodworking led Devon Campbell to establish his own marque of fine hand tools.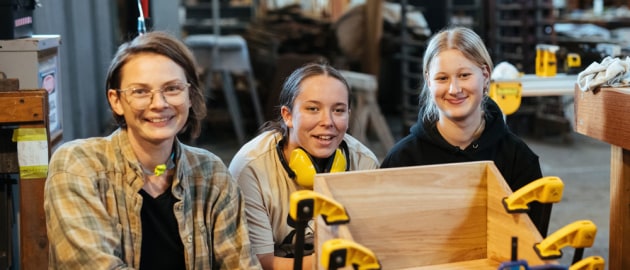 Built in Kind: Through collaborative projects, Hannah Cheetham applies her skills to building communities.
Not Your Average: With a passion for creativity, the team at Lowe Furniture take on the challenge of producing high-end work for a very discerning clientele.
Laser Cut Marquetry: David Lim writes about a compact laser cutter that makes it easy to add marquetry motifs and inlays to your work.
Joining Curves: Once you know how, insetting curved components into an edge can be a relatively simple process, explains David Haig.
Hidden Showcase: Richard Vaughan combines hand and power tools to demonstrate inner workings of blind mitred dovetail joinery.
Working with Wattles: Ian Wilkie writes about Australia's emblematic native species, and in particular the Acacias he has worked with.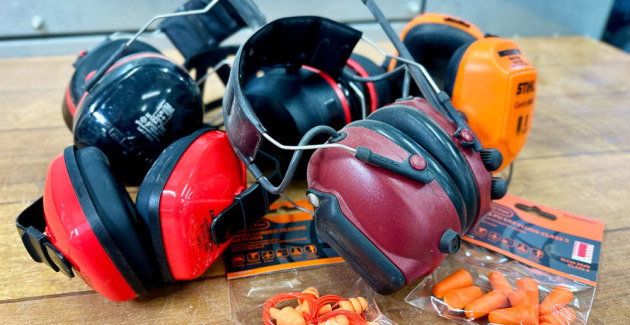 Sound advice: David Luckensmeyer looks some of options available for hearing protection and their effectiveness.
Kreg corner router guides: Here's the verdict on a set of templates for forming rounded corners.
Ironbark squares: Damion Fauser was keen to take a close look at new make of Australian-made hand tools.
Melbourne Tool Company spokeshaves: There are flat and round bottomed versions of these locally designed but Chinese made tools – but what are they like to use?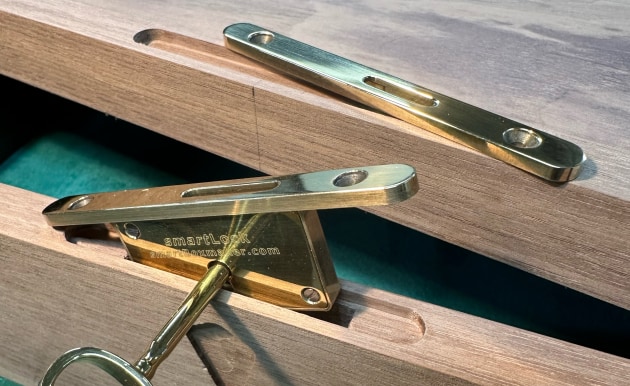 smartWare box hinges and lock: Box hardware can make or break a piece – Neil Erasmus was sent recent samples of this range to test and write about.
Wood Review magazine issue 120 is available from newsagents and selected retailers.