Wood Review 119

ON THE COVER: Thirty six years ago Michael Gill started building his life's masterpiece – a 5 metre long cocktail cabinet modelled on Sydney's Harbour Bridge. We asked him why...
Wood Review magazine issue 119 is available from newsagents and selected retailers.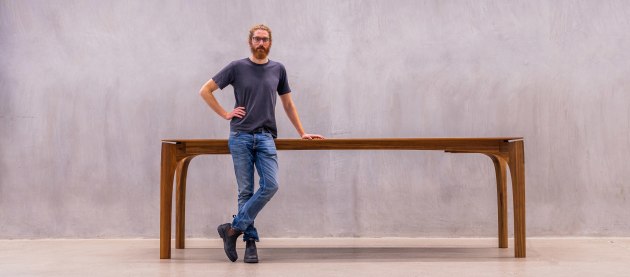 Finding Your Voice: How can you identify and develop your own unique style? Story by Adam Markowitz with words from featured makers.
Making Dowel Hinges: David Hall shows how to make all-wood hinges and add a distinctive touch to your boxmaking projects.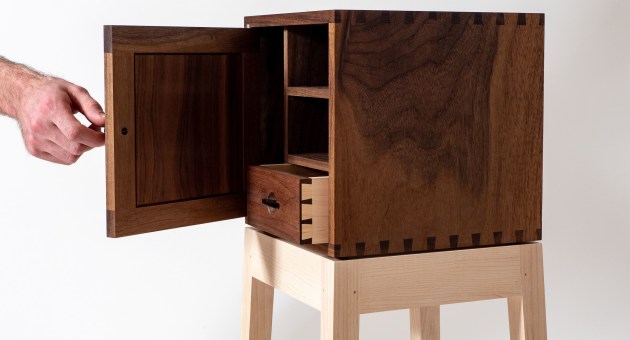 Searching for Simplicity: 'How much design is enough – and how simple is too simple?', asks Luke Batten.
A Carver's Bench: Phoebe Everill shows how to make a sturdy, compact and demountable bench for small spaces and projects.
Thick Through Thin: In the absence of a drum or belt sanding machine, a vacuum box jig will allow you to thickness thin sections. Neil Erasmus shows how to make one.
Topping it off:  A ready-glued round panel was the perfect complement for an elegant small table design that assembles with four screws. Story by Andrew Potocnik.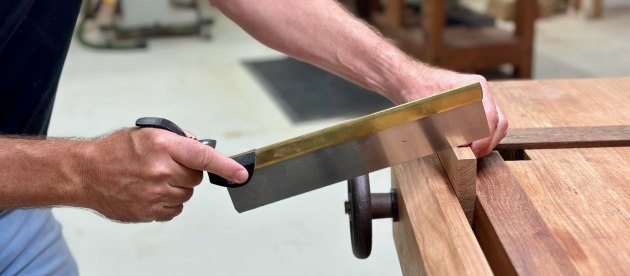 Cutting Straight: Practice is key, but understanding tool anatomy and user stance will give better results with handsaws. Story by David Luckensmeyer.
Table Remade: Raf Nathan worked his way through layers of splits and failed joins to rebuild a vintage family table.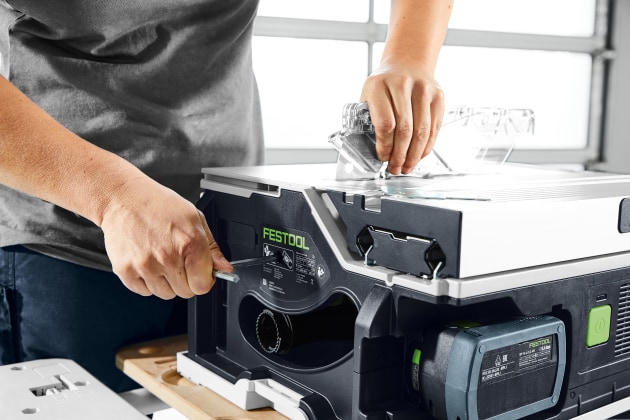 Festool cordless tablesaw: Due for release later this year, Damion Fauser puts the CSC SYS 50 EBI to the test.
Carbitool sawblades: David Luckensmeyer takes stock of the cut quality of rip, crosscut and combo planes.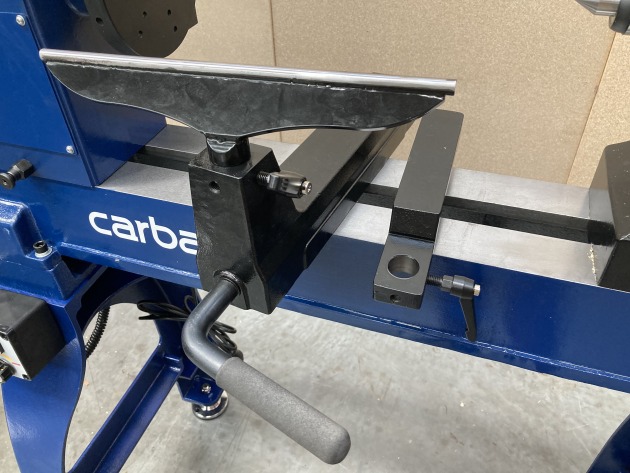 Carbatec midi and floor lathes: This range of midi and floor standing lathes has recently become available.
Veritas domino joinery table: A unique workstation designed to assist with narrow and thin workpieces.
Kutzall rasps: Well priced, but are these handheld rasps worth considering?
Lost Trades in Bendigo: Over 150 artisans showed why heritage skills are still alive and being passed on. Story by Dan Dwyer.
Wood Review magazine is available from newsagents and selected retailers.