Wood Review 118

ON THE COVER: In conversation with renowned UK designer maker Marc Fish.
Wood Review magazine issue 118 is available from newsagents and selected retailers.
Compact Cabinets: Jessica Humpston, AWR's Maker of the Year 2022, shares her design and making process for three small and individually detailed wall cabinets.
Connecting with Youth: A project for young makers and their mentors to enjoy – David Lim shows how to build 'Lego people' with minimal equipment.
Gluing up Curves: Spend time designing and making specific cauls for gluing up curved components, and you will be rewarded with accuracy and efficiency. Darren Oates shows how.
In Memory of Neil Scobie: Glen Flanagan completes two bedside cabinets inspired by, and in honour of, a mentor and friend.
Metal and Wood: Incorporating copper into some mitred frames added contrast, but also technical challenges. Story David Luckensmeyer explains.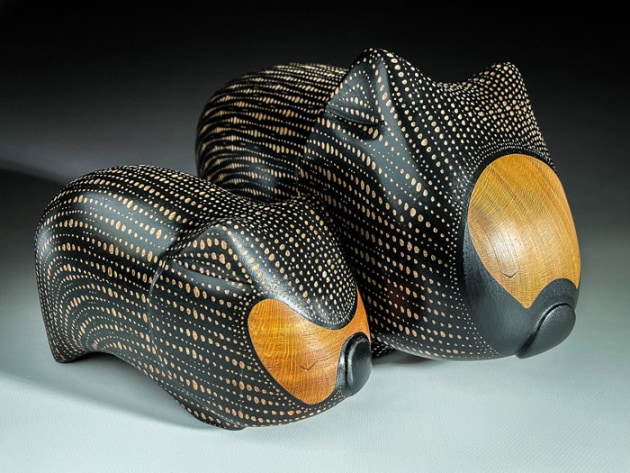 The Fire Within: Terry Martin looks at the life and works of NSW wood artist Ian Bell.
Branching Out: After an intense year of study, the 12 full-time students at Sturt School for Wood showed the fruits of their endeavour in an exhibition titled 'Cambium'.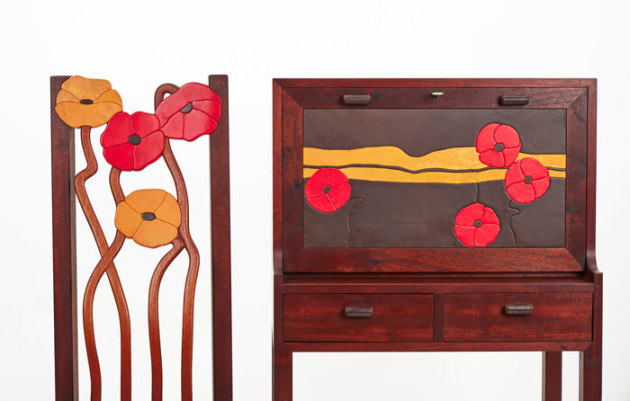 A Creative Life: Reflections from family and friends on the life and impeccably crafted works of designer maker Pru Ingham.
Paper and Wood: Combining materials can open up a world of colour and graphic possibilities. Story by Louen Pinpin and Laura Inguaggiato.
SawStop Compact Tablesaw: Damion Fauser tests for performance, convenience of use and overall design.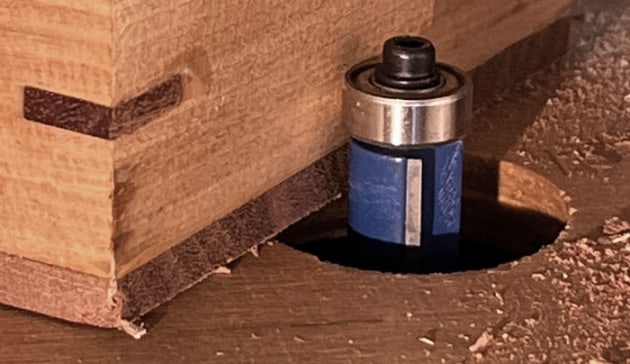 Carbitool Econocut router bits: Raf Nathan reviews a budget priced set of 12 bits.
Manpa powercarving tools: A new range of powercarving tools and accessories is now available in Australia. Sandra Skodnik designed two projects that would test them in a variety of ways.
Triton portable spindle sander:  Handheld or clamped upside down to a bench, this compact unit offers functionality. Reviewed by Damion Fauser.
Martin planer: This machine is at the top end of the price scale, however Evan Dunstone gives a great run-down on what it can offer, and how it performs.
CSP flush-trim router bit: Neil Erasmus tests a new Chinese-made bit best suited to router table usage.
Fallshaw castors: Australian-made Fallshaw castors are worth taking a look at, explains David Luckensmeyer.
Wood Review magazine issue 118 is available from newsagents and selected retailers.