Wood Review 106
 
On the cover: Details are the difference. The secret to South Australian maker Darren Fry's fine work turns out to be an exhaustive design process.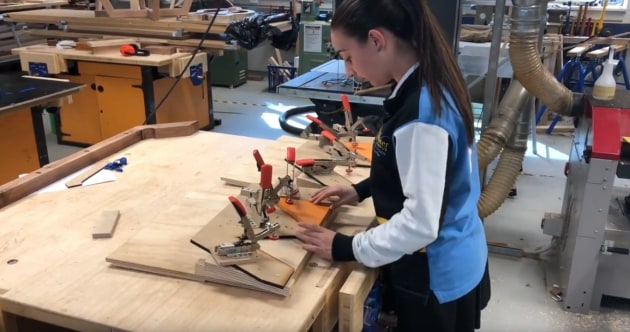 Leading the Way: Year 11 and 12 students reveal a new level of excellence as we present award winners and selected entries for Student Awards 2019.
A Well Considered Cabinet: Harry T. Morris combines influences and aesthetics to make a cabinet from reclaimed timber that expresses his ethos.
The Chair That Ran Away to the Woods: How to make stick furniture with very few tools. Story by Jeff Donne.
Making a Scraper Plane: UK designer and maker Theo Cook shows how to make his most useful wood plane.
Twelve: Peter Young highlights the work of last year's graduates at Sturt School of Wood.
Finishing Small Objects, Part 1: Your choice of finish can allow form to dominate, or see deep into the wood. Story by Carol Russell.
Shoulder to Shoulder: Raf Nathan takes a look at the strengths of the shoulder plane along with some of the models available.
Bench Plane Basics: Vic Tesolin explains the rationale of bench planes, one of the foundational hand tools of woodworking.
The Shavehorse Project: Phoebe Everill shows how to add to your workshop stable with a versatile shavehorse.
Carving the Divine: Yujiro Seki's documentary film documents the everyday lives of modern day Buddhist sculptors.
Naming Australia's Trees: Reviewing a unique and invaluable reference for Australian native species.
TESTED:
• Laguna revo 12/16 Midi-Lathe
• Nova DVR 16" Benchtop Drill Press
• Arbortech Mini Pro Shaping Blade
• Graspego Clamp Heads