Wood Review 104

On the Cover: Triptych Boxes: Making these small, curved and lidded forms was an exercise in small parts handling as well as surface decoration techniques. Story by Kelly Parker.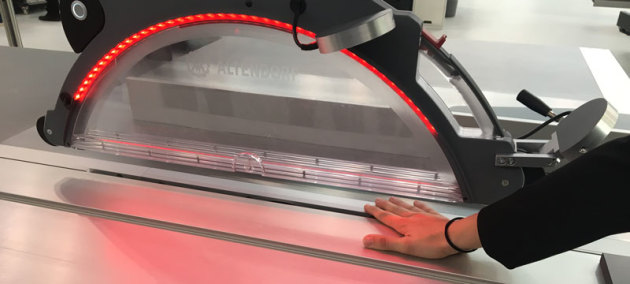 Saving Our Skins: New sawblade safety technology looks at preventive rather than reactive systems. Story by Philip Ashley.
Making a Cigar Box Guitar: Vic Tesolin shows how to extend your woodworking and musical repertoires in a project with scope for improvisation.
Like Geppetto Did: Axes, whittling knives and rasps are the tools Jeff Donne uses to carve his character filled puppets from green wood.
A Sense of Place: A profile of Melbourne designer and maker Bryan Cush, aka Sawdust Bureau.
From Tree to Table: A furniture maker's guide to the basics of drying and milling your own wood. Story by Dante Stivanello.
The Biscuit is Back: A range of joinery applications are good reasons to keep this power tool in your kit. Story by Raf Nathan.
Elegant Tools: Duncan Nisbet shows how beauty of form can derive from time proven effectiveness in function.
A New Saw Story: Upgrading to a new tablesaw was about safety as well as performance. Story by Kerryn Carter.
The Apprentice: Benedict Viertelhausen talks about his experience and learnings in the workshop of a Japanese master craftsman.
A Tree Emblem for Australia: Local members of the International Wood Collectors Society say it's high time there were species to represent this country, its states and territories.
The Technicalities of Wood Bending: Jugo Ilic explains why and how wood can be elastic, and also how some species bend better than others.
Woodturning Deconstructed: Andrew Potocnik thinks outside the round by creating wall art from segmented turnings.
Gesture of Balance: Grant Vaughan's recent exhibition marks new directions in his work.
Machinery & Tool Reviews
• Lake Erie 2X Wood Vice Premium Kit
• Katz-Moses and Veritas Dovetail Guides
• Blue Spruce Fretsaw
• Blue Spruce Layout Tools
• Eilipse P3 Dust Mask
• Veritas Shooting Board and Fence