An interview with Shane Orion Wiechnik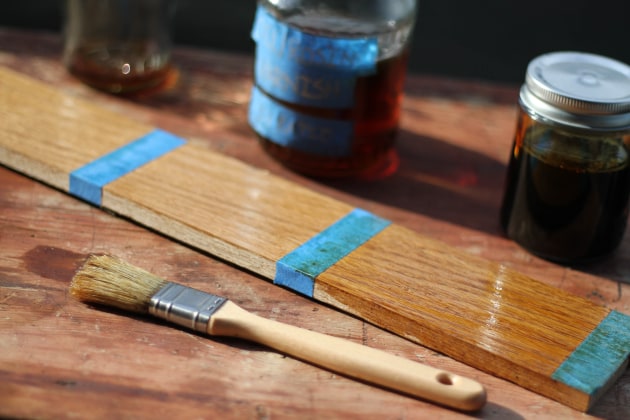 The March issue 2021 (#110) of Australian Wood Review magazine features an article by Sydney furniture restorer/conservator Shane Orion Wiechnik. In "What I learned making historic varnishes" Shane recreates three medieval recipes and in so doing investigates the oils and resins they're made from. His rationale? "I believe firmly that a better understanding of our materials helps us refine our technques and improve our results." In the most recent newsletter produced by the Woodworkers Association of NSW, Peter Dunn interviews Shane, and with the association's permission, their conversation is republished here.
Peter Dunn: I would like to introduce to Shane Orion Wiechnik. Shane has invested a lot of time and effort amassing experience in many fields to ensure that he is able to earn his living doing something that he is good at and loves doing.
Q. Would you mind telling us where you were born?
A. I was born in Alaska; however, I only spent my first year there.
Q. Where did you move to?
A. We moved to Indiana and about 4 years later moved to New Hampshire. After completing my schooling, which included woodworking as a subject, I studied film and television production, and in 2008 I moved to Perth, Western Australia. In 2010 I completed a degree at the Edith Cowan University.
Q. What next?
A. I returned to Boston and stayed for a year, While I was there, I found employment in event décor. I finally got to do some woodworking as the company business was the production of large and complicated sets for upscale corporate events. It was more than just table decorations and streamers. At one job I remember installing a large 18th century style wooden ship at the Boston Convention Centre and they had built an exact replica of the bar from the television show, Cheers. Whatever we did the Creative Director insisted that it be believable with your face right next to it. After going to the trouble of building and erecting these sets they were often pulled down some hours after completion of the event.
Q. And after that?
A. Back to Perth where I found employment with a company that rented and programmed radios for mining and industry. I started out cleaning the radios and then programming them. I did that for a few years and in 2014 I moved to Sydney and worked at The Bower which is an environmental not for profit charity that deals in the reuse and repair of household items. I volunteered at first and started getting involved in furniture repair. We created a paid position which developed into the management of a woodworking department. We repaired furniture and also ran classes in basic woodworking and upholstery with Sydney Community College. We ended up running all their woodworking courses. I did that for 4 years.
Q. What did you do then?
A. I decided that I needed some formal training in woodworking, so I went to England and enrolled at West Dean College to study furniture conservation. While there, we spent most days in the workshop at the bench, but also got time learning skills like blacksmithing, gilding, turning, and chemistry. I achieved my graduate diploma in the conservation of furniture and related objects. When I finished there I went to Kyoto, Japan to study Japanese carpentry before returning to Sydney. Now I work mainly with two companies, Renaissance Conservation and International Conservation Services. I work for about 6 to 7 days a week as a furniture conservator. I also love teaching and I have had the opportunity to work at Heartwood Creative Woodworking with Stuart and Carol Faulkner.
Q. What is your favourite timber?
A. I don't actually have a favourite timber; I like so many. I guess that I would have to say my favourite timbers are the ones that come from trees.
Q. Do you have a favoured finish?
A. Shellac of course, as well as home-made varnish, urushi lacquer, gilding, and humble paint.
Q. Do you have much of your own furniture at home?
A. No, not much, a hanging tool cabinet, a Japanese tool box and a rocking chair. I made all of those items during classes I signed up for. I do plan to make myself a traditional Windsor sack back armchair.
Q. Any future plans?
A. I intend to travel the world Journeyman style once that's possible again. I am planning to go to Japan, The States, France, Ireland, The Netherlands, and England.
Learn more about Shane Orion Wiechnik at www.craftsandconservation.com
Reprinted with permission from the March 2021 Woodworkers of NSW newsletter. The association's aim is to support all things fine woodworking in New South Wales. To this end it organises skill building courses, guest speakers at its general meetings and offers other opportunities to meet passionate professional and amateur woodworkers. In addition, the association has a well equipped workshop in Abbotsford available for members to work on their own projects in the company of other experienced woodworkers. Learn more at woodworkersnsw.org.au