Tree of Trees celebrates 70 platinum years

As revered British monarch Queen Elizabeth II celebrates her platinum jubilee year – an unbelievable 70 years on the throne – one commemorative act will overshadow many others.
At the centre of celebrations will stand a 20+ metre high sculpture – a tree of trees, 350 in fact. The 350 species species native to Britain will reside on a steel frame as a symbol of The Queen's Green Canopy, a tree-planting initiative that saw over a million trees recently planted.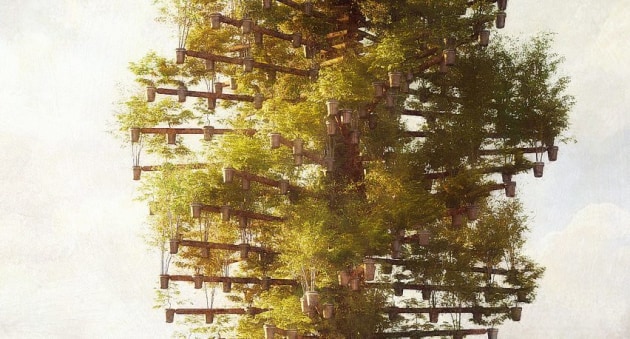 The designer of the Tree of Trees sculpture  is Thomas Heatherwick, and follows on from another tree-centric art installation that saw a shopping mall in Shanghai festooned with a thousand trees on columns.
The trees in the Tree of Trees will consist of 350 pot-planted trees which afterwards will be distributed to local community groups.