Now open: FLOW exhibition

Neil Turner, Untitled, ebonised jarrah, (500+ year old), 450mm x 270mm. Photo: Suellen Turner
Opening today at Lost Eden in Dwellingup, Western Australia, FLOW is an exhibition of wood based works which centres on the creative process, from idea to realisation and refinement.
The theme of the exhibition is "the flow from Mind to Hand, cerebral to physical, manifesting in objects conceived and crafted from the natural world". FLOW is part of the inaugural Indian Ocean Craft Triennial (IOTA) series of events and exhibitions which extends until November.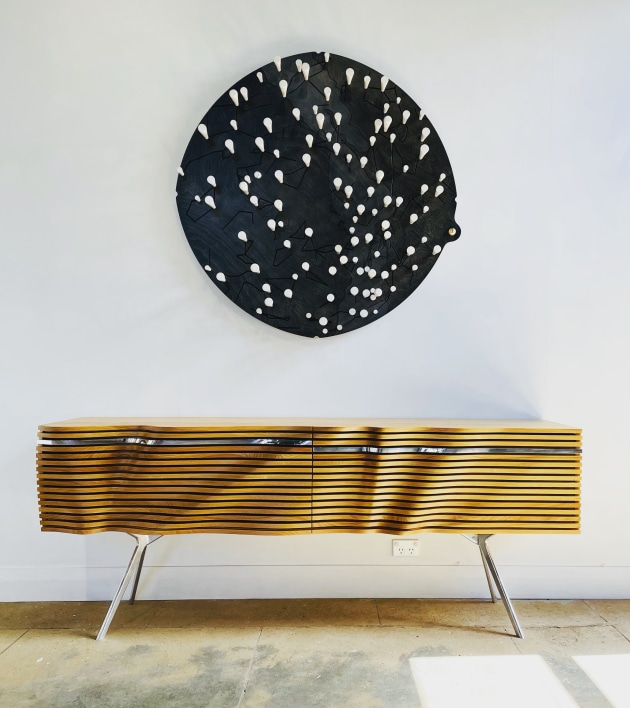 Adam Cruickshank, oak cabinet and wall sculpture Freeze Flow by Pavel Perina
Sixteen of Western Australia's finest designers and craftspeople have created these works in response to the triennial themes of 'Curiosity and Rituals of the everyday'. The exhibition references the geographical significance of Dwellingup and its relationship with the nearby Murray River as it flows through the jarrah forest down to the Indian Ocean. Dwellingup has a long association with the timber industry. Timber is a renewable resource that should be valued more highly than it currently is. This exhibition will show how small quantities of timber are used to create fine objects with a high value.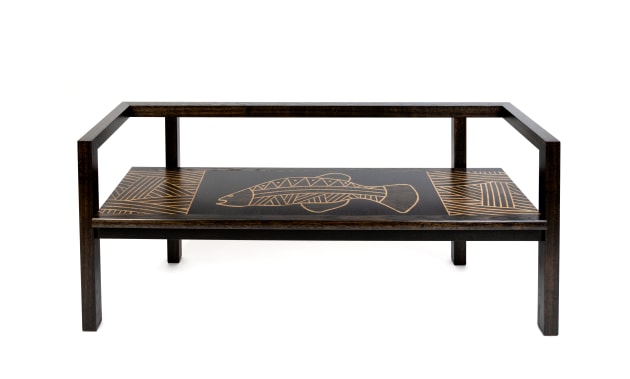 Rick Knopke, Barrimundi Bench
Featured artists include: Mikaela Castledine, Nic Compton, Adam Cruikshank, Tony Davis, Neil Elliott, Penelope Forlano, Maitland Hill, Patricia Hines, Sarah Keirle, Rick Knopke, Peter Kovascy, Lyn Nixon, Pavel Perina, David Rees, Monique Tippett, Neil Turner
The official opening is Saturday October 16 from 3pm and the exhibition runs until November 28. Learn more here.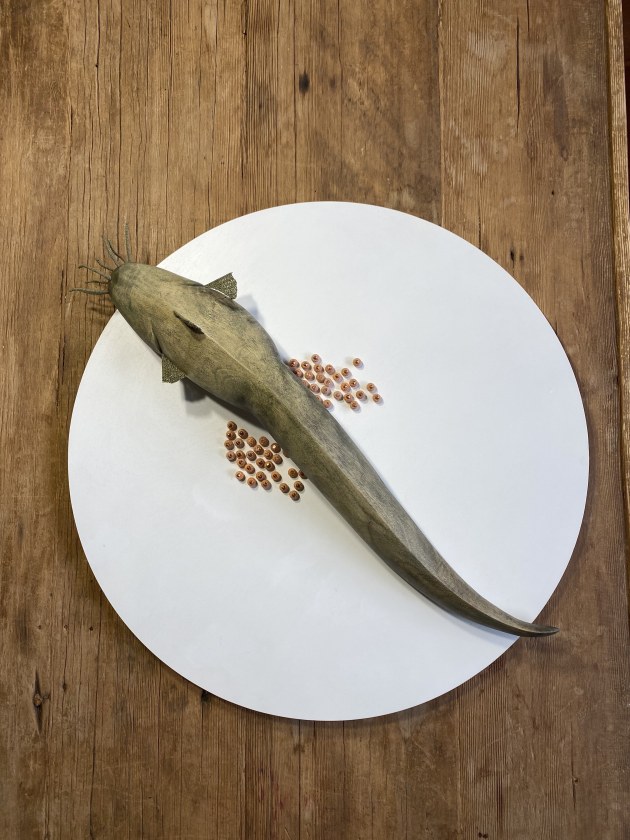 Mikaela Castledine, Cobbler