Centre for Fine Woodworking NZ: 2019 courses now on offer

Located at top end of New Zealand's South Island, scenic Nelson is home to the Centre for Fine Woodworking. On April 23, a group of students will embark on a 32 week learning intensive led by a cast of internationally renowned tutors.
If you're not one of the lucky ones however, the good news is that you can still join in and sign up for individual 8-week terms.
There are four terms. Term one covers the basics of fine woodworking. Term 2 is all about curvature (steam bending and laminating) and led by master craftsman David Haig (New Zealand). In Term 3, CFW welcomes Reed Hansuld a US designer maker who will tutor on the specifics of chair design and chairmaking. David Upfill-Brown (Australia) returns in Term 4, during which makers focus on work of their own design that will collectively form the Centre's end of year exhibition.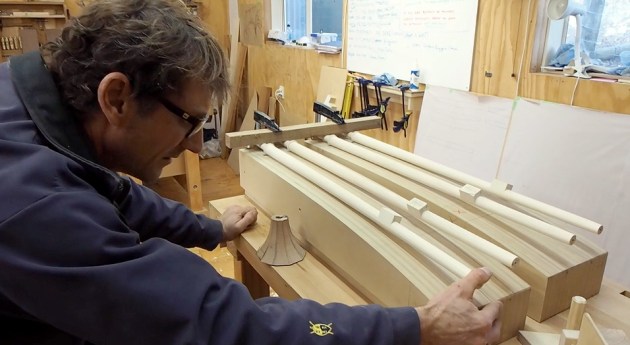 At the same time over this period the Centre will offer individual masterclasses by Vic Tesolin (Canada), Roy Schack (Australia), David Upfill-Brown and Reed Hansuld.
To find out more about this exciting opportunity to learn from some of the world's best designer makers email cfwoodwork@gmail.com
Learn more at www.cfw.co.nz