Blackall woodcrafters to hold one day event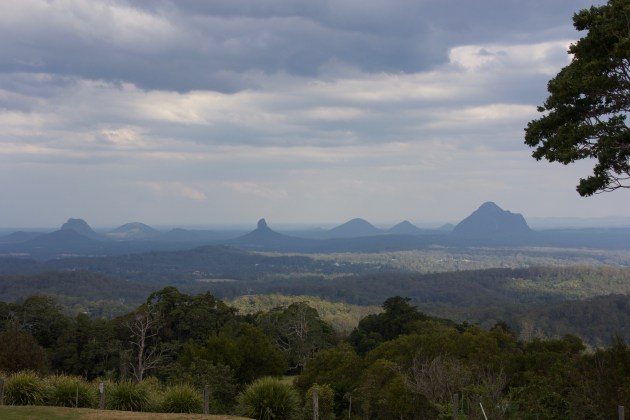 The view from the Blackall Ranges, Sunshine Coast, Queensland.
With all the joy that an event can promise in a pandemic struck world, the Blackall Range Woodcrafters Guild have happily set the date for a one-day sales event at their club facilities in Montville, Qld.
The club will showcase and sell a large array of handcrafted timber items as well as a selection of timber slabs and turning blanks. All of the timber is sourced locally and sustainably.
The event falls on Sunday, May 2, the date traditionally claimed by the Maleny Wood Expo which has unfortunately been cancelled once again in 2021. The Expo organisers, Barung Landcare, will however be present with a stall of local plants, books and information, highlighting the beautiful timber trees that grow in the Blackall Range area. Their stall will illustrate the theme "From this to this!" by means of an array of healthy tubestock that given half a chance will grow into trees for timber.
Along with a sausage sizzle, the Blackall Range Woodcrafters Guild will host timber milling demonstrations and the opportunity for members of the public to view their club facilities.
When: Sunday May 2, 2021, 8am – 3pm
Where: 230–238 Balmoral Road, Montville (Montville Sports Ground), Sunshine Coast, Queensland.
Parking and entry: Free
Information: www.blackallrangewoodies.org.au