Upgrade: Nova Comet II
 
The comet returns, so to speak. The Nova Comet II DR midi-lathe has been a popular unit on the Australian market with hundreds sold, but it's back with 'refreshed' aesthetics, and it's been revised with a constant read system that provides live speeds.
With a digital speed readout for the electronic variable speed settings (EVS), you can turn and learn what works best for you, and then return to your favourite speeds for certain jobs.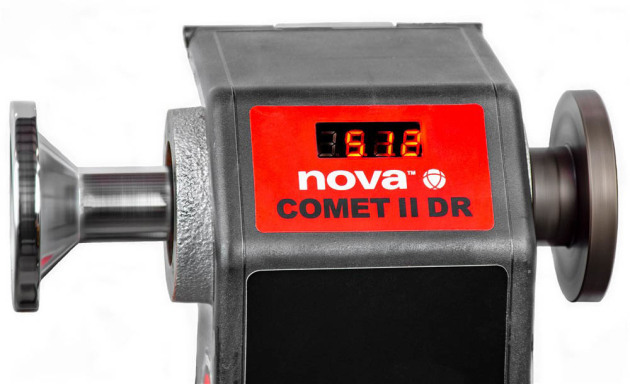 Dial in variable speed power from 250 to 4000rpm over three belt ranges. The middle pulley step handles most turning applications, with the others give extra torque when needed.
A 305mm swing capacity over bed gives good scope for bowls and platters on a midi lathe, while 419mm between centres means you can turn a range of spindle work and furniture componentry. You can augment the distance between centres to 1065mm with an optional bed extension. An optional stand accessory is also available. At time of writing the is selling for $1049 learn more here.
Available from Carbatec, www.carbatec.com.au