Review: Felder AD941 planer thicknesser
 
Review: Damion Fauser
When I started signing more and more large-scale commission work a few years ago, I knew it was time to invest in some larger equipment to help me process the stock. I chose the Felder AD941 and it has totally transformed my working practices.
This is one of the larger production combination machines available. In jointing mode the table length is 2200mm, so any board that length or under will comfortably balance on both the infeed and outfeed tables without further support or intervention.
Boards longer than this are also easily processed with careful technique and diligent use of supports at each end of the machine. The Felder 400mm table extension can also be attached to the end of the outfeed table, making the somewhat difficult task of balancing longer boards at the end of a pass that much easier.
The table and available cutting width is a full 410mm/16" which is obviously advantageous. The fence assembly is 1300 x 170mm, solid and robust, with a smooth lateral action via its mounting on a polished round solid steel guide bar. The fence tilts through 0–45° and has adjustable positive stops at each end of that range.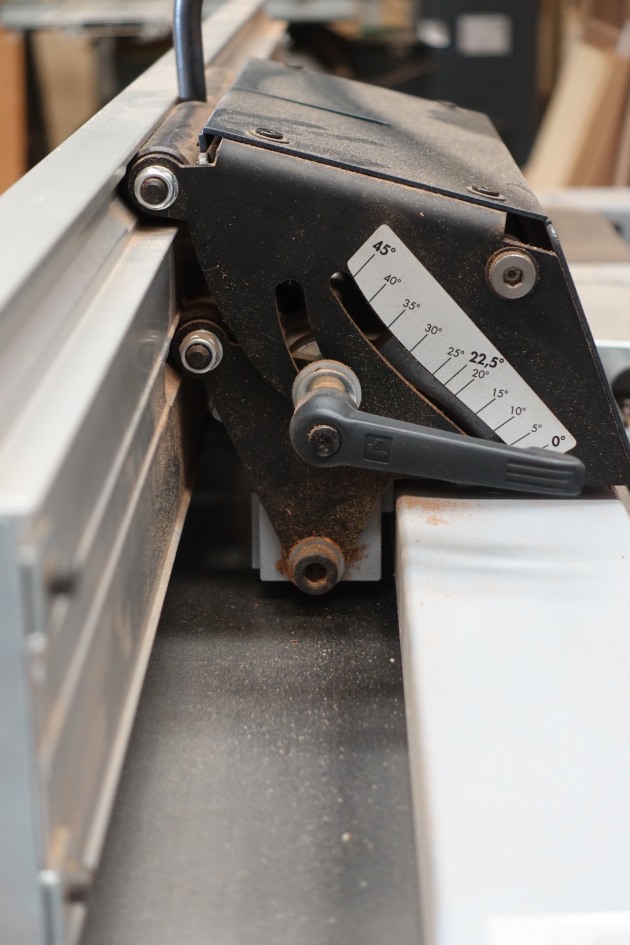 The table surface is ground to an immaculate finish, meaning these tables are nice and slick. Cut depth is adjustable through 0–5mm, although for boards 300mm or wider you may consider an accessory power feeder if taking any more than 2mm with each pass.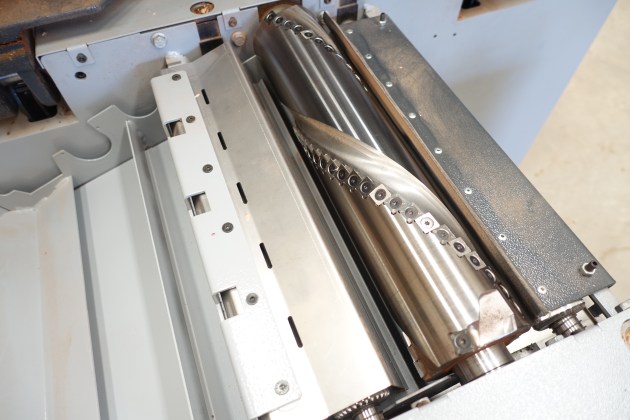 I opted for the upgrade to the Felder Silent Power helical cutterblock. I've written about this cutterblock previously so many of you will know that this was an easy, even essential, decision for me.
The conversion to thicknesser is fast and easy. Two Felder kip-lock handles are released at the front of the machine and then you lift the dynamically balanced tables in one go. Rotate the dust hood/safety shroud over the cutterblock and that's it. The conversion takes less than 30 seconds and despite the sheer mass of these tables, it takes surprisingly little effort. In thicknesser mode, the available height range is from 3–250mm. The fact that this machine will cut to as thin as 3mm without the use of a supplementary sled is extremely valuable to me when I process thinner components such as box linings, shop-sawn veneers and kumiko components etc.
Two speed settings are available, 6m/min and 12m/min. My old machine moved at a mere 4 m/min, so now that I can triple the feed speed, the time taken for me to process stock has drastically reduced.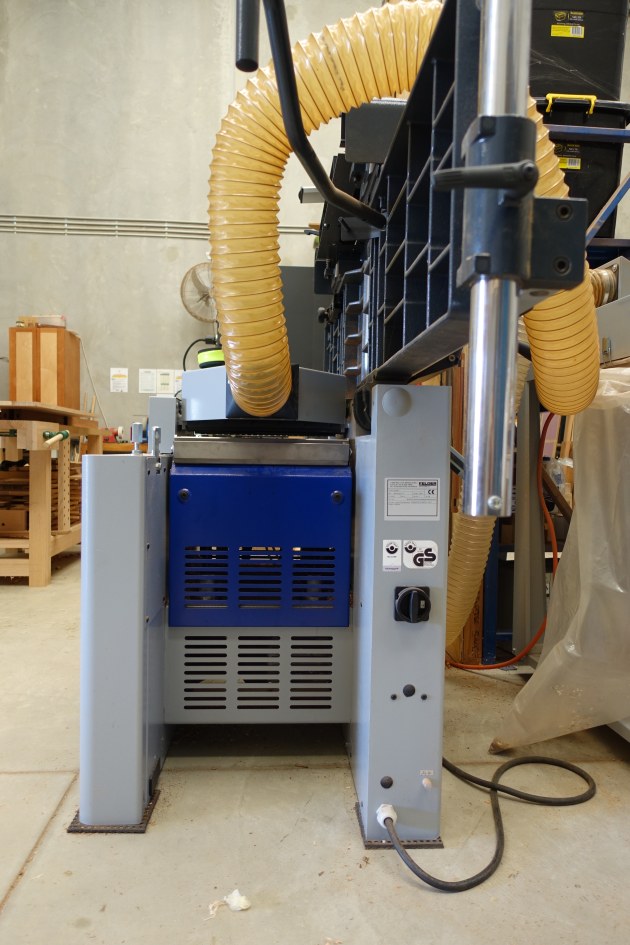 The thickesser table is 404mm wide, has guide bars on each side to keep the stock tracking well and is also beautifully ground, but like all ground steel tables, will need some additional lubrication periodically to assist with pitch and resin build-up from certain woods. It is supported on four columns, giving it so much more structural support than the traditional single column found on many smaller machines.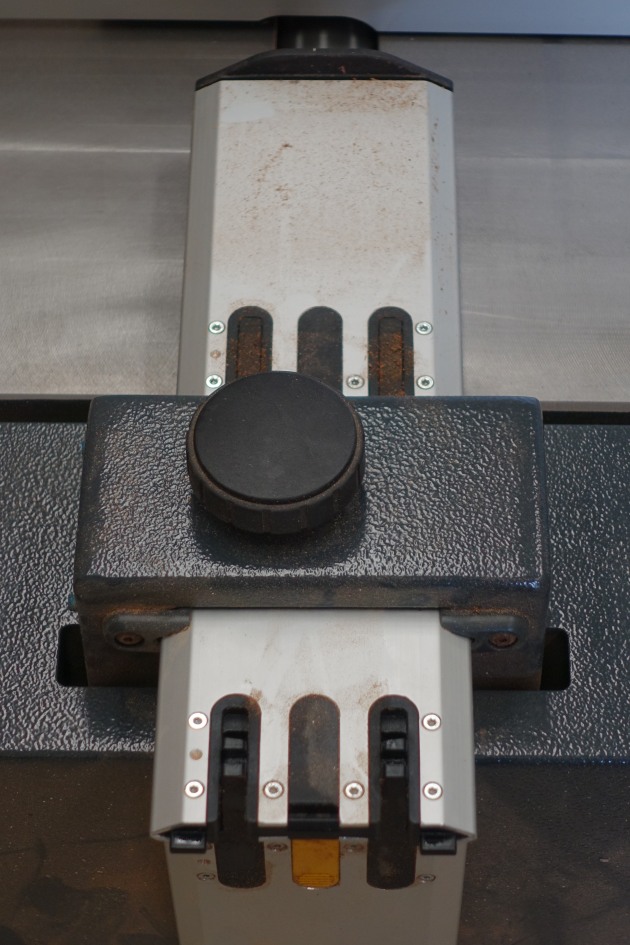 The feed rollers provide strong yet subtle grip, with no visible markings on the wood surface. This machine will comfortably cut 4mm in one pass, and I have done this on 400mm wide panels in hardwoods – with the only limitation being the capability of your dust extractor. I have my machine connected to a dedicated Felder AF22 with pleated filter cartridge.
I decided on the upgrade to the electric rise/fall and digital display for the thicknesser. What a revelation this has been – no more winding and the ability to easily dial in a setting to 0.1mm accuracy. If you are going to invest in a machine of this calibre, then I would consider this upgrade to be a total no-brainer.
The standard motor is 3kw, which is powerful enough, but I opted for the 4kw motor. The electric brake is standard and stops the cutterblock within seconds.
The speed and ease with which I'm now able to process stock, along with the quality of the surface from the Silent Power cutterblock, has meant this machine has been an extremely wise business decision for me.
First published in Australian Wood Review magazine, issue 99.
Damion Fauser is a regular contributor to Australian Wood Review magazine.
Information and pricing from www.felder-group.com.en