Entry-level: Series 2 Hammer bandsaw

With the machines collectively known as Series 2, Hammer's goal is to offer a new entry-level machine class. Enter the N2-35, the first of this series. The price point is lower but the features are there, including a solid cast iron machine table that has a 15mm groove to the left of the blade.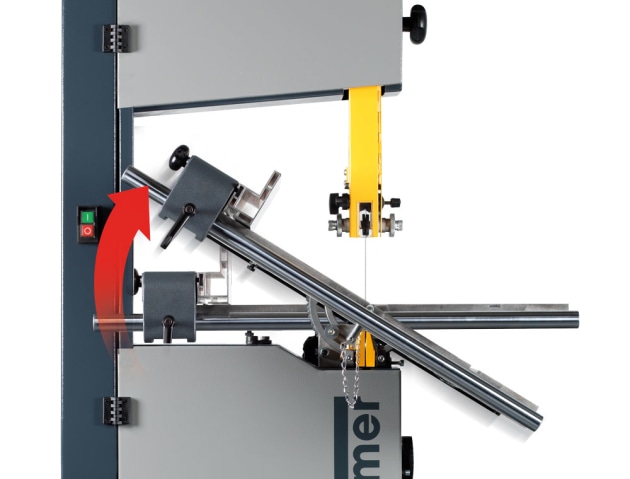 The table tilts from -5° to +45°. The adjustable end stop can be tilted in to set the table at 90°.
The N2-35 has a large cutting height is 235mm via a gear rack and handwheel – impressive for this class. Guided along the round bar, the swing-away rip fence positions either side of the blade and stands high or flat which helps when machining narrow workpieces.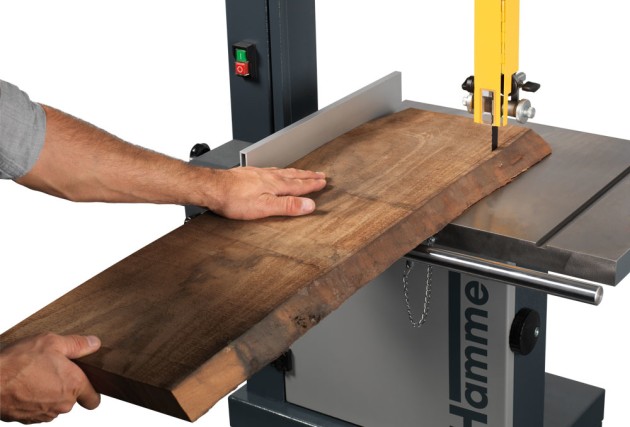 Upper and lower guides have finely adjustable side and rear rollers and lockable setting screws. The bandsaw flywheels are made from cast aluminium and the blade can be tensioned using the removable handwheel. A viewing window makes adjustment easier.
Other features and options such as mitre fences are available as accessories and make it worth considering.
Learn more at www.felder-group.com/en-au