WoodRiver No.92 Shoulder Plane

Words and photos: Raf Nathan
This tool is based on the classic Edward Preston shoulder rebate plane that has decorative detailing on its sides with the EP two cherries symbol logo. The old Preston was nickel-plated with a shouldered, full-width cutter and its design has seen it become an icon for similar modern plane designs.
The WoodRiver medium sized shoulder plane is made in China and has a ductile steel body. It is a beautiful looking tool that weighs a substantial 1kg. An improvement over the Preston is the addition of the adjustable toe which allows fine setting of the mouth.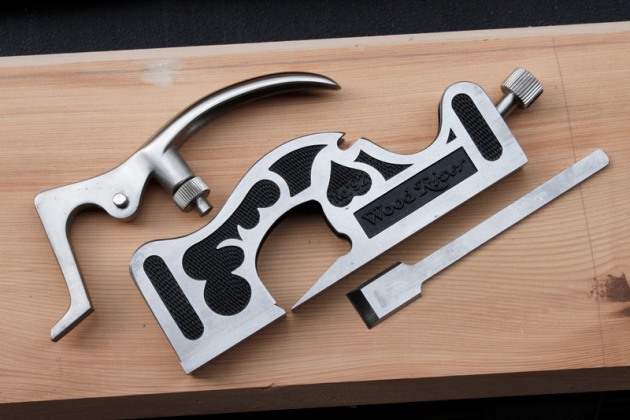 The body is machined square to the sole. The lever cap is a polished pivoting arm that locks with a thumbwheel. The sole was pretty flat with a bed angle of 15° holding the 3/4" wide blade which is 3mm thick.
The blade came flat and sharp ground to 25° and ready for a final hone. My personal opinion is that the blade steel is somewhat soft – meaning it is easy to sharpen but loses out a bit to edge retention. However my experience is that after a reasonable amount of use new blades toughen up.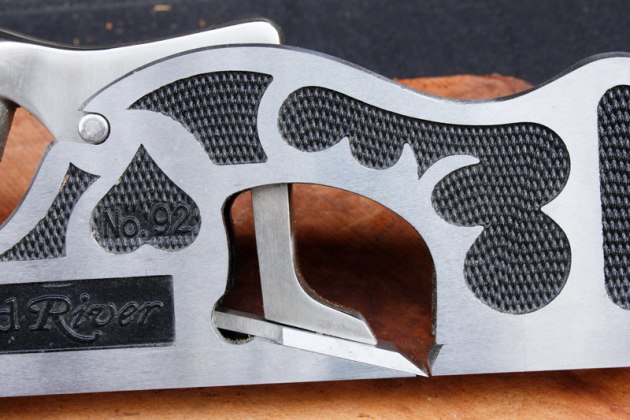 The blade sits in a toothed groove for depth adjustment and this works well. Lateral adjustment is a little difficult because the blade does not extend beyond the body at the rear where it could be tapped sideways if needed. However as long as the blade edge is ground to 90° there is no problem. This is the advantage of honing
jigs for sharpening.
I planed blackwood and myrtle shoulders with good results, although edge retention in these woods was only reasonable. Do tighten the toe adjustment screw down hard, as with some of my rougher tests it slipped back in towards the blade. Softer oregon with a freshly honed blade was a dream, it slithered through the endgrain.
Overall this is a very good tool that performs well. The design is excellent and echoes the great Preston plane. Apart from my personal experience regarding lateral blade adjustment, it is a fitting plane to carry the flag.
Review tool supplied by www.woodworksupplies.com.au