Woodpeckers Pen Mill

A crucial step in turning a high quality pen is squaring the ends of the pen blank to provide a perfect, gap free mating surface between pen parts and the blank. These pen mills are designed to accomplish this.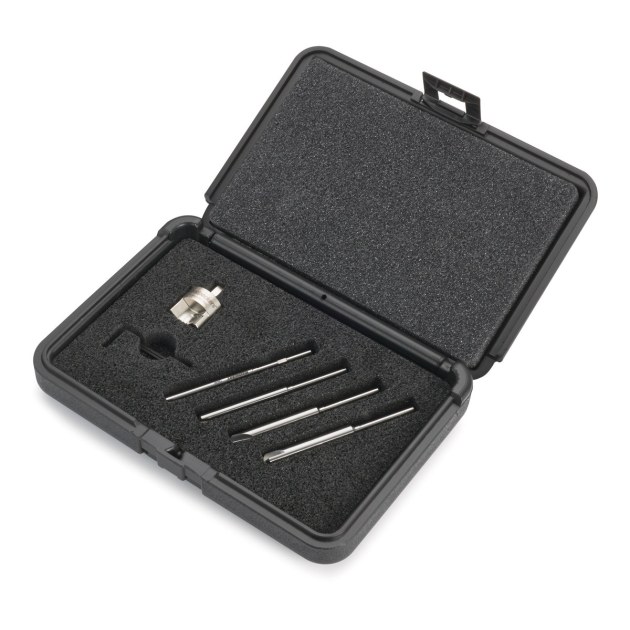 Woodpeckers Ultra-Shear Pen Mill Ci Sets combines the cutterhead and four or twelve of the most popular sizes of pilot reamers in convenient sets, featuring a cutterhead with two replaceable .44 square carbide inserts that never need sharpening.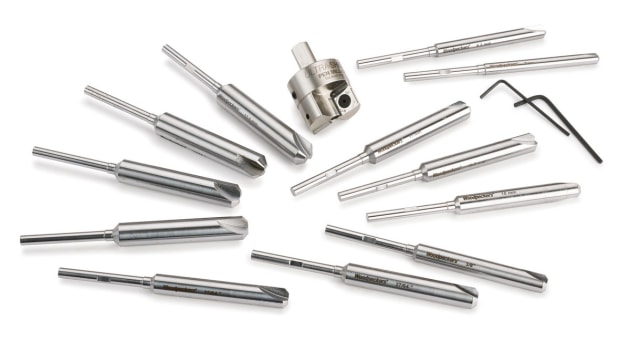 The cutting edge of the carbide inserts are designed to produce a flat clean surface across the entire face of a 19mm (3/4") pen blank. Not only is the aim a surface that's flat and clean, but also a burr free interior of the brass tube. If the cutting edge should ever become damaged or dull, simply loosen the set screw and rotate the cutter for a fresh new edge.
More information from www.woodworksupplies.com.au