Wixey Digital Angle Gauge

Words and photos: Raf Nathan
With a bright backlit LCD display the new Wixey angle gauge is ideal for setting mitre and tablesaws as well as workfences.
Simply turn on, zero in and relax, knowing that angles to 1° can be confidently set, plus there are magnets in the base to secure it to the workpiece.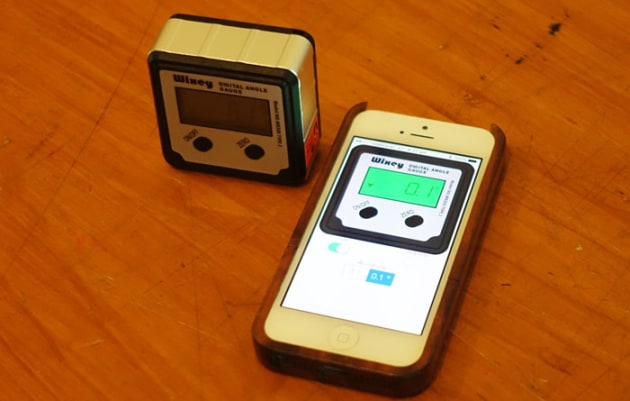 Accurate to 0.1°, the Wixey uses a single AAA battery (not included) and also features auto shut-off. Download the Wixey App on your phone (Apple or Android) however and a new function comes into play. The phone will now display the angle readings, with Siri able to talk you through it.
This means if you are fixing a cabinet to a wall for example, you can place the gauge on the cabinet and adjust it for vertical whilst the app reads out the actual angle. A great digital assistant indeed. Priced very reasonably, and the app is free.
Review gauge from www.woodworksupplies.com.au