Triton 18V Drill/Driver and Impact Driver Drills

Review and photos: Raf Nathan
Like other power tool companies Triton now have a range of cordless tools that run with common sized 18 volt batteries. Four batteries are available ranging from 1.5 to 4 amp and all feature LED charge level displays. You can buy a kit or individual tools as 'skins' and batteries as per your needs. The power tool skins are very competitively priced.
I had a deck to repair which gave both tools a good workout. Whilst many people may prefer impact drivers for building work I found the drill/driver became my preferred choice for deck fixing. The impact driver tended to belt the deck screws in and it was harder to seat them flush. Certainly though for tougher jobs the impact driver is tool of choice.
The drill/driver allowed me more finesse in seating deck screws and the 3 amp battery was a good choice in terms of weight and usage time. Either way though, you will need two batteries to keep things moving. In the workshop the drill/ driver did not suit smaller sized screws as the clutch settings are geared more for 8 gauge screws and similar. The chuck held well and the tool was comfortable to use.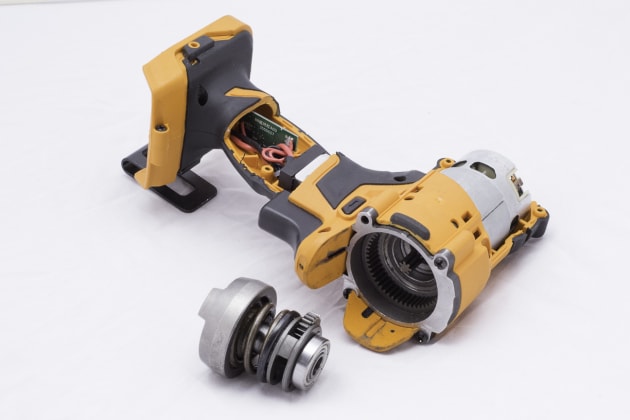 Impact drivers combine a rotating and impact action to seat large screws and bolts, all with minimal rotational torque transferred to the operator. After the deck was repaired I tested both tools for heavy duty work. Fixing 1/2" coach screws in thick pine framing is a bit of an ask for any power tool. The drill/driver, while not designed for this sort of work, was able to perform the task but it was not a pleasant process. The twisting force means that you have to fight against the drilling action to avoid flicking and injuring your wrist. Also it feels like you are straining the tool.
Enter now the impact driver that directs almost all its twisting action down to the coach screw. The job although slower and noisier was much easier with this tool. The Triton impact driver seated the coach screws without a fuss, which is a job it is designed to do.
The battery charger is just a slide-on connector and wall plug and seemed a little simplistic – it was however fine in use with an LED display showing when charging was complete. The Triton 18 volt tools both seem well made and a good choice for site or workshop use.
Review tools supplied by www.tritontools.com.au