Restor-A-Finish

Restor-A-Finish is claimed to clean old polish surfaces and restore the finish in one application. It's a wipe-on, wipe-off process that does work very well.
Our test was to renew an old Singer sewing machine cabinet. The original finish had the usual collection of white rings and scuffs. Application was with steel wool dipped in the restorer. The original finish was rubbed down and then wiped clean immediately. As with most finishing products good ventilation and hand protection is recommended.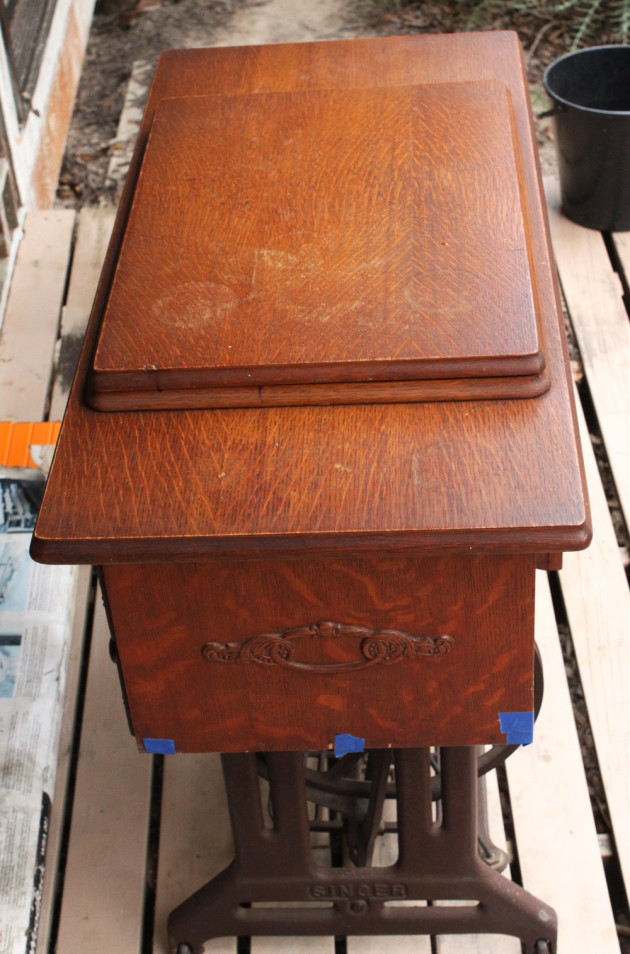 The original finish was marred by marks, veneer chips and white rings.
After an application of the product the surface improved dramatically. The white rings disappeared and the original finish looked totally refreshed. A coat of wax with a buff finished the job off. This is a good product that avoids the need in most cases to strip an old worn finish off. The product is also recommended for rejuvenation of carved work. It is available in a variety of colours as well as neutral to suit various woods.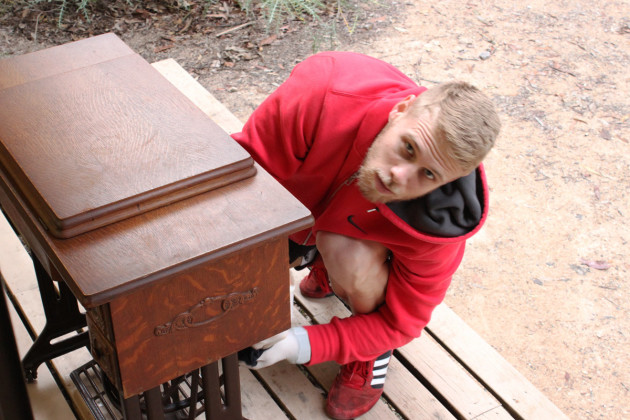 Restor-A-Finish is sold by Howard Products Australia, see www.howardproducts.com.au