Pattern Makers and Guitar Luthiers Vice

Review and photos: Raf Nathan
This is a rugged and very well made vice that is just so versatile. The supplier calls it a pattern makers and luthiers vice but really any woodworker will love it. The main parts are of heavy cast iron connected with thick steel plate.
A large handwheel applies pressure and the jaws can pivot 360° so any shape can be held. Jaws that open up to 140mm will be adequate for most workholding jobs. The well finished wood cheeks have polyurethane faces fixed to them to protect your clamped work. The quality of build is very good.
The unit mounts to a benchtop via a large 16mm diameter threaded rod. It dropped through one of the existing 19mm dog holes in my workbench and secured under the bench with a large washer and threaded handwheel. A separate base raises the unit well clear of your workbench so the vice can spin 360°. However I found this a bit too high and as shown in the photo just mounted the unit directly to the bench.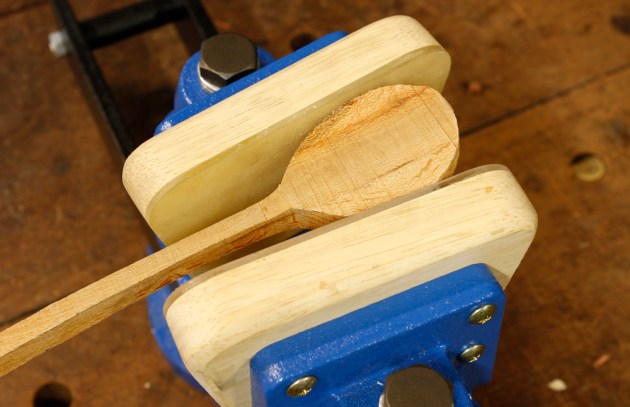 You can hold cabinet parts, guitars, spoons or any shape, and the mass and strength of the unit give a secure and rigid grip. I thought the price quite fair given the build quality and impressive performance of the vise. Made in Taiwan.
Review vice supplied by www.carbatec.com.au