Lie-Nielsen Benches Made Locally

A good workbench is essential for hand tool work. A well designed bench holds your boards so you can easily work the faces, edges and ends of your pieces.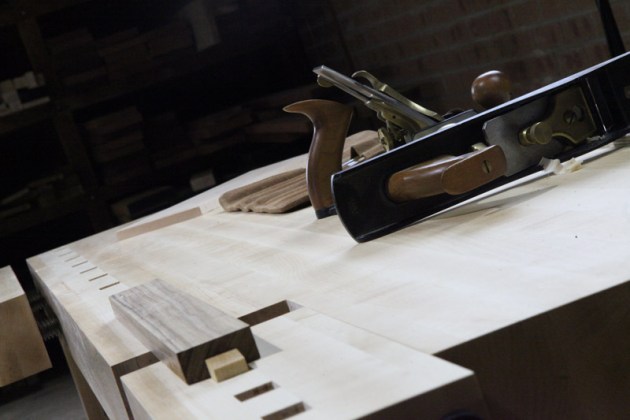 Good benches and vice hardware need to be rugged and effective at holding the work for a variety of operations. Lie-Nielsen Toolworks Australia offers two styles of benches to meet this criteria.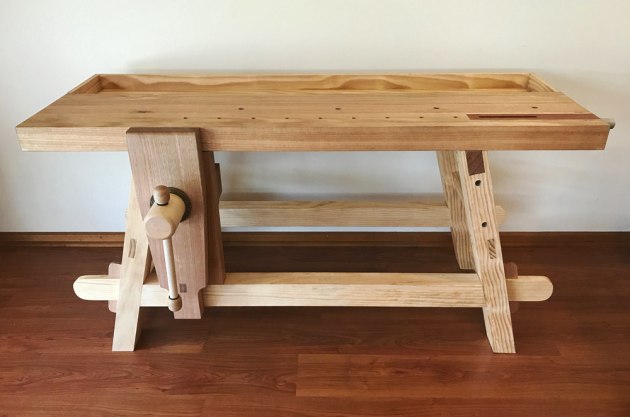 Shown above, the evAnt Porta, as the name implies, is designed to be dismantled and moved easily by one person, in minutes. Still it is a robust stable woodworker bench, which includes a Lake Erie leg vise and a tail (wagon) vice by HNT Gordon adding to its versatility. If you have a small area or need to work on site this will give you a solid well designed cabinet makers bench with no disadvantages with its portability.
Solid handcrafted Lie Nielsen workbenches like the one shown here are now made locally in Queanbeyan, NSW by Dunstone Design. Made from rock maple, the benches are flat, stable, heavy and of solid construction. They have no skirt, no tool tray, just plenty of clamping surface. The front twin screw vice has an 18" space between the screws, ideal for dovetails, the rugged tail vise has 6-7" of travel and a non-traditional "no L-block" jaw.
Learn more from www.lie-nielsen.com.au