LaSquare

This is a different take on the traditional combination square. Made in the USA, its main point of difference is the big cast and machined aluminium body.
With this patented design tool you can mark a square line on the face of a board as you would with a traditional square and the extra width of the tool allows you to extend this line down the edge. In fact you can edge mark up to 24mm.
Because of its comparative larger size it does not really suit thin boards, but for standard thickness wood of 19mm or so it is excellent.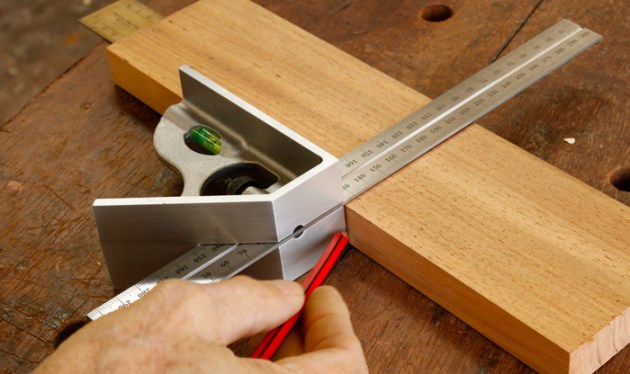 The 2mm thick etched ruler is high quality and a bubble level is built into the body. Ruler to body was a highly accurate 90° when checked against a reference square. Arguably the aluminium body may not handle rough use as would a cast iron tool. This is a great innovation on the combination square that can speed up measuring and marking.
More information at lasquares.com