Jim Davey's shooting and mitre boards

Based in Falls Creek, NSW Jim Davey is a woodworker, tool collector, sharpening and handplane expert and a reseller of sharpening stones, plates and jigs. He also makes and sells some of his own jigs and accessories.
Jim's medium shooting boards are 400mm long and available with standard masonite or with Veritas track. You can use the fence to accurately shoot box edges or drawer sides or take it off to plane endgrain.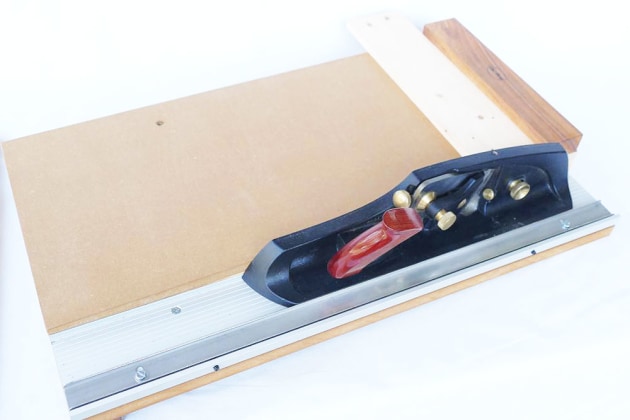 The stop is set with a precision square. A nice design feature is that the boards are sloped upwards so the blade doesn't lift the workpiece, and also to use more of the width of the blade. The boards are sealed with shellac and Masonite tracks are waxed ready for use.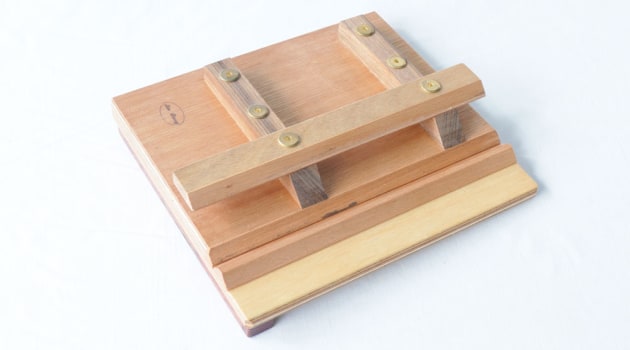 The latest in Jim Davey's shooting board series, the Mini Mitre Board is designed for planing mitres on thin stock. Its 400mm big brother Mitre Board uses a full sized shooting or bench plane but the 260mm Mini Board requires a 40mm (preferably low angle) block plane.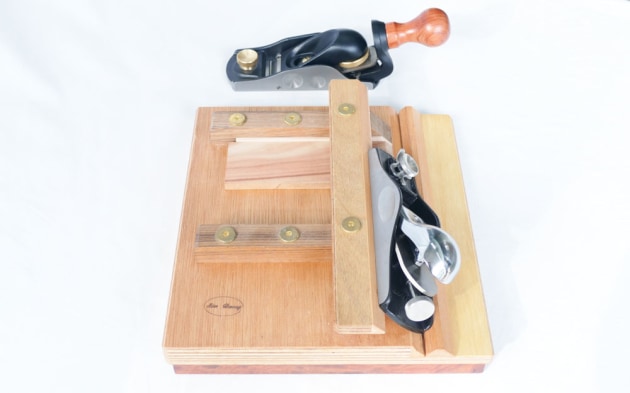 With the addition of a 3mm backer, there is minimal blow-out at the end of the cut. Made from marine ply with beech edging the board is set at 90°, but not glued to allow for fine adjustment in the future. Left hand versions can be ordered.
Phone (020 4447 8822 or see www.jimdavey-planes-sharpening.com