Henry Eckert Marking Gauge

Review and photos: Raf Nathan
This beautiful Australian-made wheel-type marking gauge uses a three part brass body running on a stainless steel shaft. The round or wheel cutter screws into the end of the shaft with a small allen screw. The face is almost 45mm in diameter, comfortable and has enough heft to make the tool feel balanced when positioned anywhere along the shaft.
The fine adjustment activated by the large central thumbwheel with a range of around 15mm is a boon. The shaft is stainless steel as are the thumbscrews. There is even a tiny nylon grub screw to adjust the tightness of the sliding action. A recent development, the gauge now has a flat on its round edge fence to stop it rolling off your bench.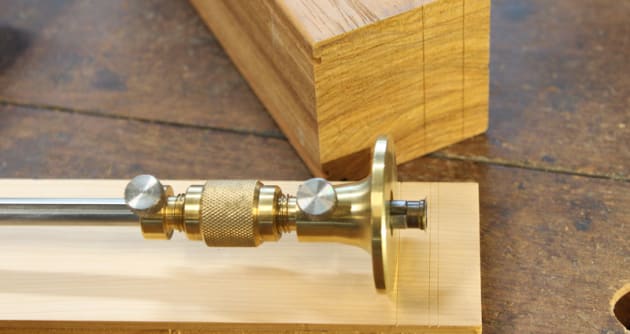 The cutter came sharp and was easy to use on various woods. Comparing it to other marking gauges, the line it left was equal or better in all cases. On end- and crossgrain it is best, but long grain posed no problems.
With all the brass and steel it weighs a hefty but handy 225gm. Spend another $70 and get the kit version that includes a scoring and mortise cutter. These large cutters can mount together on the shaft to make the tool a mortise marker. The large scoring blade can also be used to cut veneer.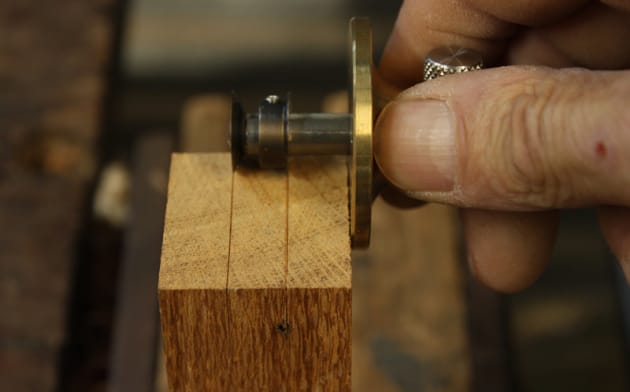 Nothing is perfect, however to my eye it appeared so in every detail bar one tiny area of milling on the face. The design is not new, there are many wheel types gauges around. However the execution is excellent.
Review tool from www.henryeckert.com, phone (08) 8241 7777