Hafco Woodmaster PT-254S combo

You don't have to choose between buying a separate planer or a thicknesser – with combinations you can have the best of both worlds all in the one machine. Hafco Woodmaster's PT-254S now comes with a spiral cutterhead for smoother and quieter results than machines with conventional HSS blades.
This versatile machine features an extra heavy duty cast aluminium extruded fence with centred controls for quick adjustments, and a built-in dust chute capable of handling both operations.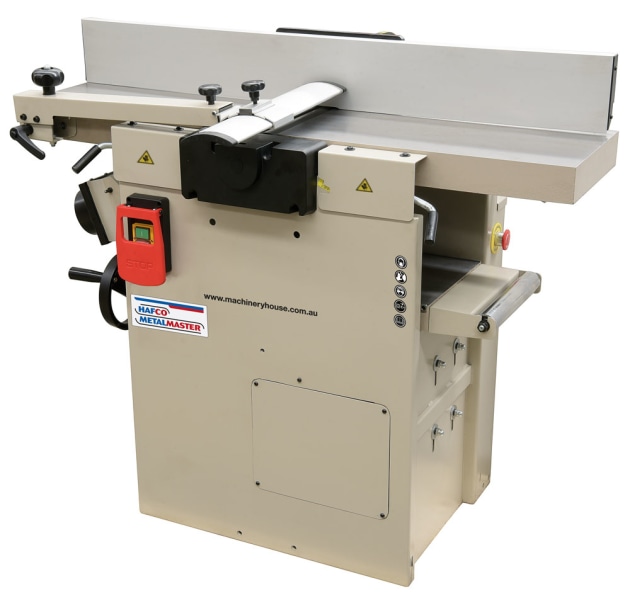 The surfacing planer tables are cast iron, 1100mm long and with a precision ground finish to ensure the most accurate results. Thicknessing capacity is 254 x 190mm and speed and accuracy are the promise here.
The spiral cutterhead is fitted with German quality carbide inserts and rotates at 4800rpm. It's powered by a powerful 2.2kW / 3HP, 240V motor designed to handle tough timbers.
Learn more at www.machineryhouse.com.au/W611
See Wood Review reader specials from Hare & Forbes Machineryhouse at these links: www.machineryhouse.com.au/AWRSAVE09
www.machineryhouse.com.au/AWR919