Bosch GSR 18 VE-2-Li Professional

Heavy duty, the GSR 18 VE-2-Li handled any task that was thrown at it.
Review and photos: Raf Nathan
This is the muscle car of cordless drills. With 18 volts and a choice of batteries up to a whopping 6 amps this drill/driver will handle any task you throw at it.
It has a speed range of 0–1700 rpm, a 13mm metal chuck, alloy housing and 25 torque settings. The metal chuck also has a notched take-up when you twist it to lock, so it really grasps whatever is in the chuck. The body is thick plastic and it all weighs in at just over 2kg.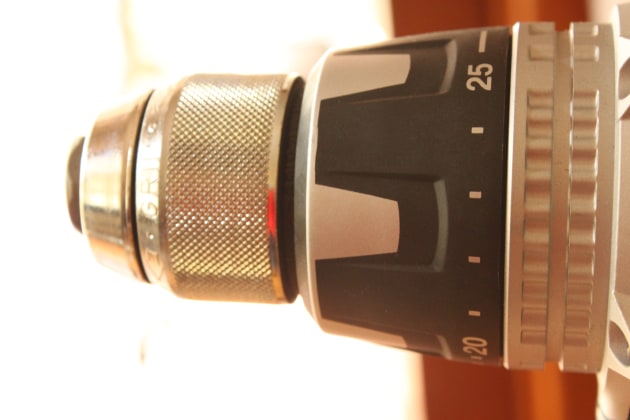 Metal chuck is strong and has a very secure locking mechanism. There are 25 clutch settings to suit pretty well all applications.
You use this for big jobs. I sampled it for example on driving in 1/2" coach screws and various 8g screws and it performed effortlessly. The electronics seem well advanced with instant stop on release of the trigger, an LED to light the work area, and a battery level display.
Not a tool for constant use due to its weight, but where you need almost unlimited grunt this is the one. There is masses of power and torque, so it's a builder's delight.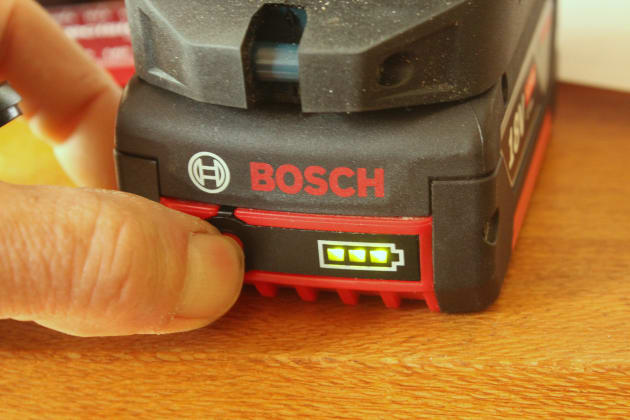 Battery sizes vary from 4 to 6 amp offering longer run time. There is a battery level indicator on the
base so you know how much power you have left.
Personally after trialling the 6 amp battery, I feel this is the one to get. You will have longer run time and it seemed unstoppable in use. Even though there are larger volt drills around at 18 volt this one with modern technology is like using an old fashioned corded tool.
Tool supplied by Bosch Australia and available from power tool retailers.