3M Sandblaster Abrasives

Words: Raf Nathan
In the old days cabinetmakers used shark skin as an abrasive for wood. The coarse skin was able to smooth down surfaces after hand planing. Then along came manufactured sheets with crushed glass or sand acting as the abrasive. Today of course we may still say 'sandpaper' as the active agent is a newer mix of silicon (sand is mostly silicon).
Sandblaster is the name of a new range of abrasives from 3M. With a flexible plastic backing, the range comes in standard sized 9" x 11" sheets and also in convenient smaller sizes to fit hand blocks. The range of grits goes from 60 to 320.
The large sheets performed as well as any other abrasives used in my shed. The finer wet and dry sheets are very flexible although I found they had a tendency to tear with hard use.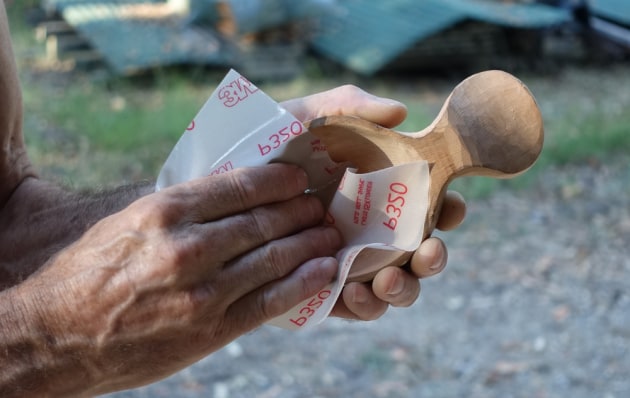 A new hand sanding tool with a comfortable handle also accepts small sandblaster sheets. This plastic tool has quick action clips for sanding sheets to attach to and worked a treat, and is superior to wrapping sheets around a cork block. This works for many jobs.
Ultra Flexible all-in-one sanding sponges in various grits are also a good option for hand sanding. These have a raised pattern to allow the dust to escape and conform to both the shape of your hand and curves on the workpiece.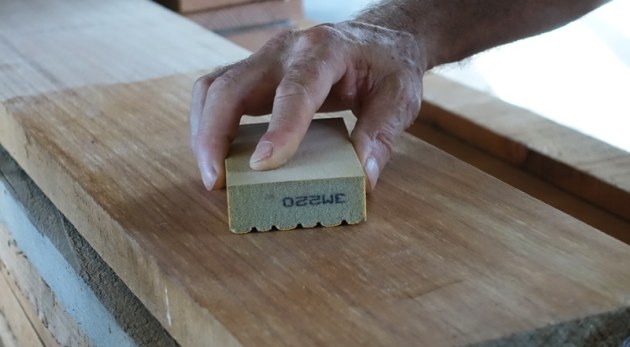 I thought the abrasive rating on the sponges was less than the rating would be in abrasive sheet. For example I thought the 120 grit cut more like 150 and the 180 more like 220 would in regular sanding sheets. Both the sheets and sponges can be washed out for longer life and are great for finer sanding jobs.
Available from www.bunnings.com.au