Wood Review 93

Welcome to the December 2016 edition of Australia's premier woodworking and woodcraft magazine. Subcribe to print and or digital version now!!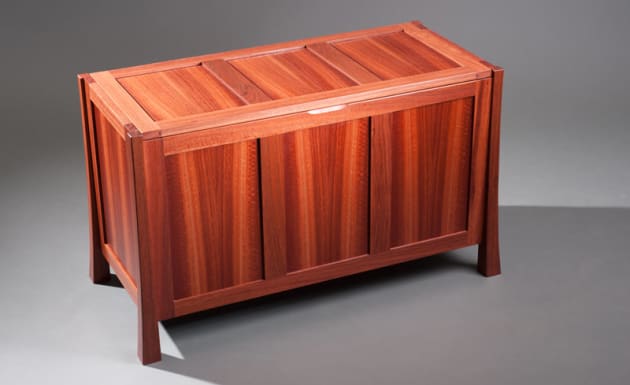 On the Cover: Damion Fauser shares his plans and streamlined methods for constructing a beautiful Hope Chest.
Treecycle 2016: A look at the background and outcome of a curated exhibition of work by 45 makers that celebrated the wood, trees and 200 years of Royal Botanic Gardens Sydney.
Jointers & Thicknessers: A Survey  Raf Nathan researched and tested 8" planer and 15" thicknesser options and comes to several conclusions.
Testing the Triton TWX7 Workcentre: At last we were able to get our hands on the new version of this benchmark original. Way back Damion Fauser had one of the early models and so was well placed to make comparisons. See also Damion's video round-up on Wood Review TV.
Road Map to Learning: Diverse life lessons have taught designer/maker Stuart Faulkner of Sydney's Heartwood Creative Woodworking how to be an accomplished teacher.
Building a Custom Handplane: After making a small test model, John Kennedy shows you how he built a plane that delivers results beyond his hopes and expectation.
How to Finish First: Darren Oates shares his methods for pre-finishing your work before assembly, in particular curved and shaped components.
Butterfly Inlay: US designer/maker Craig Thibodeau, renowned for his mechanical and decoratively veneered furniture, shows how to create colourful details with stone and shell.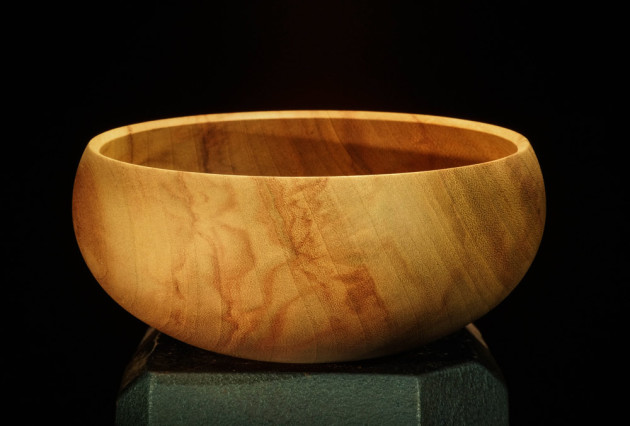 A Simple Bowl: Terry Martin underlines the fundamentals of achieving good lines and form in your turnings.
The Great Myth of Bandsaw Drift: Adjust the blade and not the fence, says Peter Young in his step by step explanation.
Taming the Spokeshave: Charles Mak looks at types, blade setting and sharpening, and usage techniques.
The Woodwright's Coffin: Kerryn Carter, aka @toolschool, meets US woodworking legend Roy Underhill and learns about end of line manufacturing.
Making Wood Screw Threads, Part 2: Following on from last issue, Ian Wilkie completes his explanation of making the jigs necessary for thread cutting.
Quality Control: With a passion for innovation and getting it right, Vicmarc Machinery is an Australian family-owned business that has achieved a global reputation for the lathes, chucks and accessories it manufactures.
Folium: Master craftsman David Haig resolves the construction process for a new three-legged chair design. David is a world renowned designer/maker who is lead tutor at New Zealand's Centre For Fine Woodworking.
Reviewed: Rob Cosman Pro Dovetail Saw, HNT Gordon Moving fillister Plane, Blue Spruce Marking Knife System, Veritas Bar Gauges, WoodRiver Corner Easing Plane, Crown Turning Tools