XYLEXPO 2018, Big Got Bigger

The 2018 edition of Xylexpo is going to be a milestone in the 50-year success story of the event: the area has been virtually sold out for a few weeks now and, with the addition of a fourth hall, the exhibition will get close to 35 thousand net square metres, much bigger than in 2016.
After many highs and lows, Xylexpo – the biennial international exhibition of woodworking and furniture industry technology to be held at FieraMilano-Rho from Tuesday 8 to Saturday 12 May, 2018 – has evolved to this scale for many reasons: there will be all the big actors of a technological sector that is going through a period of deep transformation.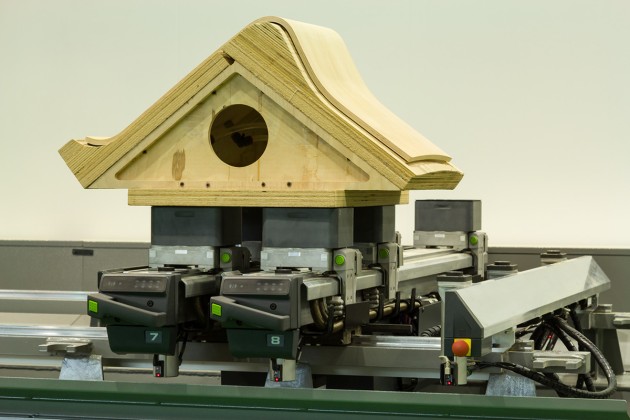 We are referring to Industry X.0 topics, as well as plenty of concepts and trends related to the new IoT space, visions and new manufacturing processes that you will find at Xylexpo. In recent years, the Milan exhibition has been moving into a clear direction, offering a comprehensive and detailed review of everything that fits into the concept of high technology for secondary processing. Such transformation is clearly visible: Xylexpo is increasingly becoming a reference for all segments where technology turnaround is very fast, where user requirements are chasing the market and urging fast changes in production systems.
18,000 unique visitors are expected, accounting for more than 44,000 accesses in total. Preliminary visitor registration figures indicate a growing trend compared to 2016, when professional visitors were 17,415, 14.2 percent more than two years before, with over 5,000 visitors from abroad. Around 420 companies will exhibit.
Xylexpo will have a few guest stars: halls 1 and 3 will feature sixteen dedicated areas presenting the fascinating masterpieces of the "Tino Sana" museum, an institution that is offering a valuable contribution to the industry with its heritage preservation and promotion activity.
Wood at Xylexpo will be under the spotlights with three big names in hall 2: Culturalegno-Ligna Mundi is exhibiting boards and pieces of logs of valuable species from all over the world, processed with traditional tools to reveal the origins of the necessity to invent our machines; not far, Savinelli 1876 – a brand that needs no introduction, being one of the world's most famous pipe producers – will enrich Xylexpo with a presentation of its production, a model of style, elegance and manual skills, focusing on the poetic value of wood and the uniqueness of their production. And finally, a friend of Xylexpo, the brand Riva 1920, presenting significant pieces to show how modern technology can be leveraged to create stylish solid wood masterpieces.
For more details visit xylexpo.com