Wood Revisited

From the Norther Turners, Adelaide, SA
Wood Revisited will be displayed at two addresses this year: as usual for our annual exhibition at the Port Community Arts Centre, 1 – 16 Oct, and there will be a second exhibition at the Home, Garden and Outdoor Living Show at Wayville on the weekend of 7 – 9 Oct.
Northern Turners members are working overtime preparing extra pieces to ensure both exhibitions are filled with quality woodturnings. Some of the items on display are pictured below. Others are still receiving finishing touches.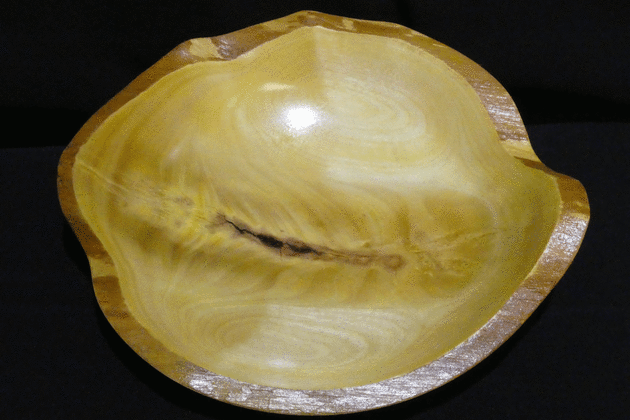 Each piece has been patiently created by hand, using selected Australian or exotic timbers. Graham's Yellow Wood Bowl is made from wood from the Waite Arboretum after a fire destroyed several trees. The golden hues of this timber are stunning.
Shown above, Henry's Nature's Rebirth combines both turning and carving and elegantly contrasts the colours and figure of the Broughton willow body and the camphor laurel egg.
Some items were made from recycled timber with features that tell a story and add to its beauty. Some of the items were made from an oak that stood in the Botanic Gardens for more than 130 years until downed by a storm. Other items were made from timber from the old Brighton Jetty, built in 1886 and thoroughly seasoned by a century of sun and sea spray.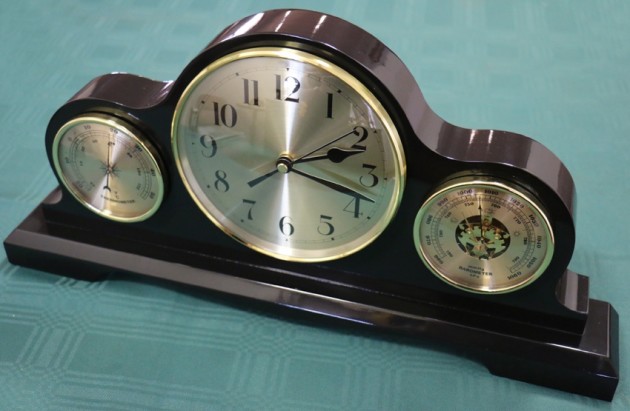 Clocks are popular items and several will be on display. This one by Robert has additional barometer dials to provide extra weather details.
Visit one or both of these exhibitions any day to view the items and meet the craftspeople who created them. All items are for sale. One may be just the gift you need for that special occasion. You can count on it being appreciated by the recipient and know that it meets Northern Turners' high standards of design and finish.
Alternatively, if you are looking for an article made to your own specifications, you could survey the work of some 20 or 30 craftspeople and consider discussing your ideas with one or two whose work impresses you.
Northern Turners members will be on duty at both exhibitions and will be happy to discuss any aspect of woodturning with you. Should you discover a latent interest in woodturning, or would like to learn or simply enhance your skills, information will be available on club membership.
Further information from www.woodgroupsa.org.au/northernturners or northern-turners-adelaide on facebook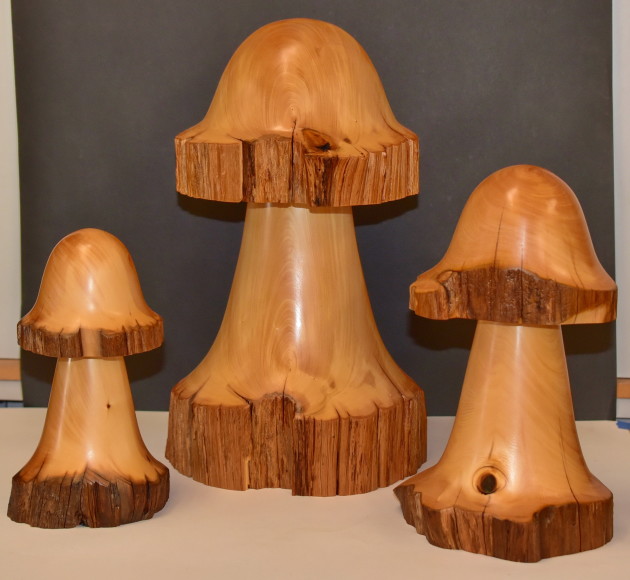 Above: The largest mushroom 'grew' for at least 196 years, based on a tally of the growth rings visible on the base.