Wood in the West
West Australia's favourite annual gathering for wood and timber lovers will soon launch an action packed program of demonstrations and displays.
Taking place from August 5–7 at the Claremont Showgrounds, the WA Wood Show is open daily from 9:30am–4:30pm. Visitors are treated to two shows for the price of one as the WA Craft Show runs alongside over the same period.
On top of a large range of trade displays of machinery, power tools, timber and other equipment, a daily program of demonstrations will feature Frank Evans (Turning a Lidded Embellished Box), Geoff Ryan (Creating Curves in Furniture Construction), Ian Houghton (Veneering Techniques for Fine Furniture) and David Howlett, Perth Wood School (Setting Up & Using Hand Planes). For younger woodworkers, Greg Miller will present The Joy of Woodworking for Kids as well as demonstrations of green woodworking techniques including spooncarving. Many of the trade stands also present their own programs of demonstrations.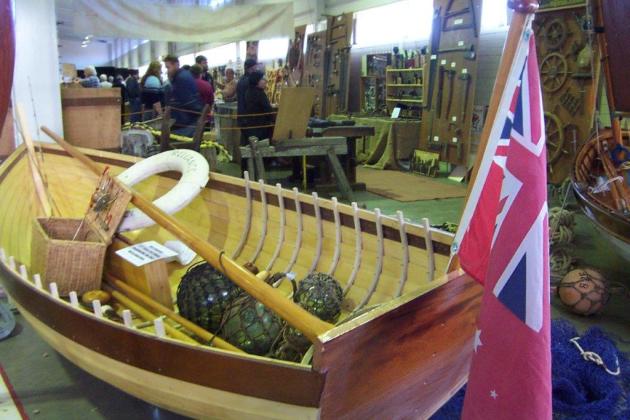 The WA Wood Show provides a showcase for other clubs and organisations. For those in search of well loved tools The Handtool Preservation Society of WA will mount their largest annual exhibition and sale while the Woodturners Association of WA will present their work and share techniques. 
Every year the Fine Wood Work Association mounts WA's major annual woodworking exhibition at the WA Wood Show. Out of the Woods features furniture, turnings, carvings and more, and includes a large display of student work.
Admission is $16 / $14, kids 6–16 $8, all day parking $5.
Online ticket sales at www.events.ticketbooth.com.au/event/WAWoodShow2016
More info at www.wawoodshow.com.au