Well Worth Waiting For

Sarah and Jacques Pieters of JP Woodworks, WA.

Sarah and Jacques Pieters own a small family carpentry business in Perth and for the past 16 months, alongside their everyday work, have been renovating their house.
'My husband is a very skilled carpenter, but when he said he wanted to make us a sunken bath made out of walnut, I have to say I had my doubts,' said Sarah.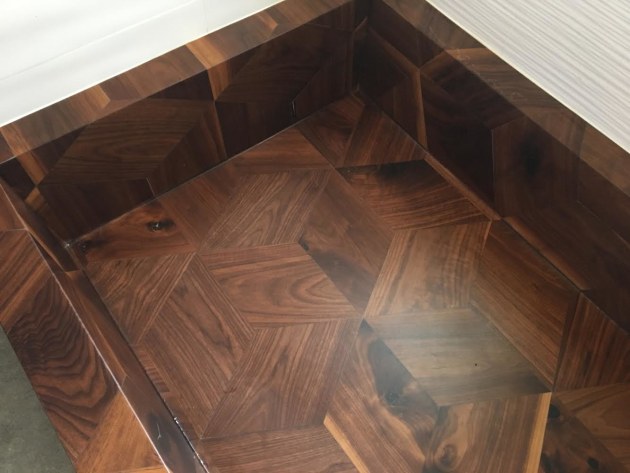 'Making a wooden bath was something I really wanted to do', said Jacques, who admitted that friends, colleagues and suppliers had all told him it wouldn't work. Prior to getting started there were many details to take into account. 'He had to design it to make sure the water would run down into the plughole,' said Sarah, 'not to mention speak to a lot of people about how to seal it effectively!'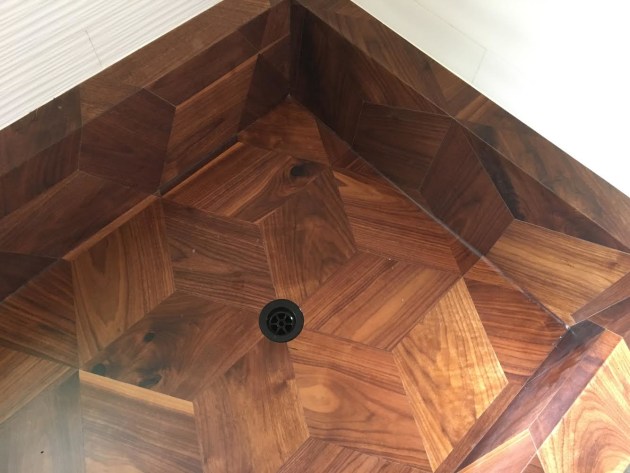 Jacques describes what was a fairly mammoth task. 'I started off with walnut planks which I cut at angles into diamond shapes with a mitre saw. The diamonds form hexagons or 3D cubes, depending on how you look at them.'
'I made the base of the bath first by gluing diamond shapes together and then using my CNC to rout a slope into the plughole. More diamonds were glued up for the sides after I had worked out how they would run up from the base. The sides were then joined to form a unit that was then joined to the base.'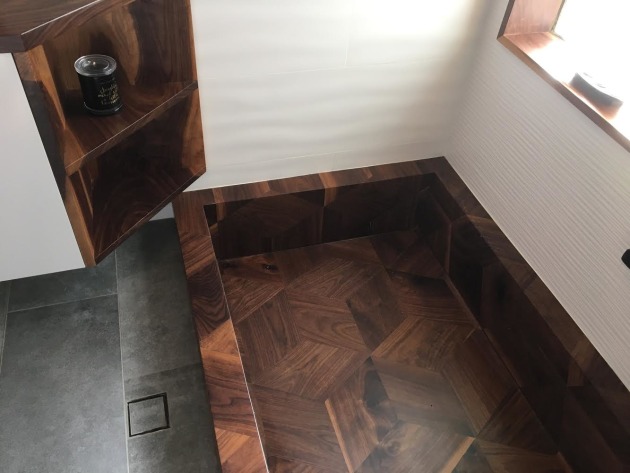 The biggest thing was sealing it effectively. 'I spoke to several boat experts about this and eventually decided on Northane Timber Seal before applying six coats inside and outside,' explained Jacques. 'I then laid sheeting down on the outside and covered it with an epoxy called Northane Liquid Glass. Next I epoxied the inside by standing the bath on each side so the epoxy self-levelled. I sanded the bath down by hand and finally sprayed it with six coats of linear marine polyurethane,' said Jacques.
Installation was also a big job. 'It took four men to carry the bath into the house and drop it into the sunken floor. It had to be taken out again a couple of times for adjustments before the final drop,' said Jacques.
'My wife and two daughters waited nine months from when I ripped the old bath out to when I put the new walnut bath in', said Jacques. 'It was a long wait,' said Sarah, 'but well worth it – the finished product is absolutely out of this world!'
Get in touch with Sarah and Jacques via www.jpwoodworks.com.au