On October 25, 2017 excitement mounted as the throng of well dressed guests streamed upstairs for pre-dinner drinks at the Melbourne Museum in Nicholson Street, Carlton.
This was the timber industry's night of nights, when awards were to be named and presented for its annual Australian Timber Design Awards designed to recognise the achievements of architects, builders, engineers and designers.
After the meet and greet, guests went downstairs again to the museum entry foyer where tables were set for a fabulous three course meal to be accompanied by beverages appropriate for celebration. Before and between courses MC Tracey Spicer gave an entertaining presentation of information that focused on nominated entries, sponsors and award winners.
The Australian Timber Design Awards are organised by the Timber Development Association (TDA) in partnership with Forest and Wood Products Australia (FWPA) and WoodSolutions. Wood and wood products are in demand by the building industry due to their sustainable and renewable nature as well as visual, structural and environmental benefits.
In addition to the announcement of the Grand Prix Winner, Tzannes and Lendlease (architect and builder) for International House Sydney, the inaugural winners of WoodSolutions Dangerous Designs competition were announced.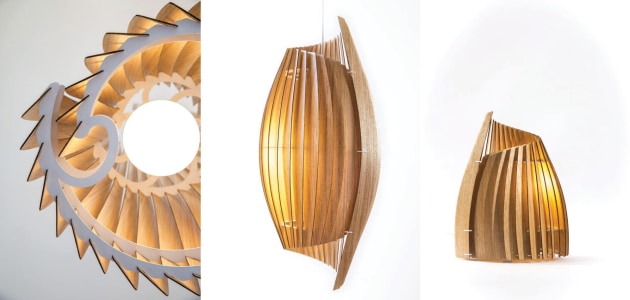 Geoffrey Marshall was awarded the Grand Prize of $10,000 for his  Conus Lighting Range shown above.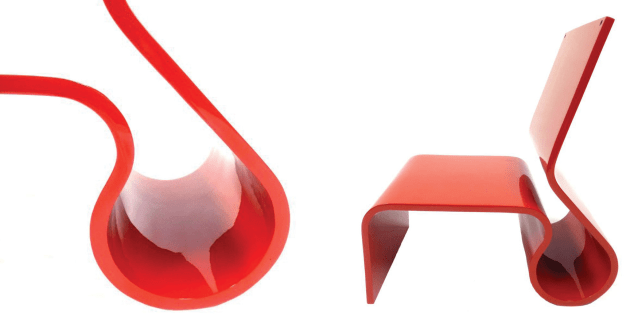 Jeff Thornton was announced winner of the People's SurPrize award for his Gaijin Chair.
Some scenes from the evening are in the gallery above.