It's part of the annual tradition of the Sydney Woodcarving Group to mount a display at the Timber & Working With Wood. This year was no exception as you can see from the samples shown in the photos below.
The group has four meeting places: Chester Hill, Epping, Southside and Shellharbour and novices through to experts are encouraged to join and get together for events and information sharing.
More information at www.sydneywoodcarving.org.au or email info@sydneywoodcarving.org.au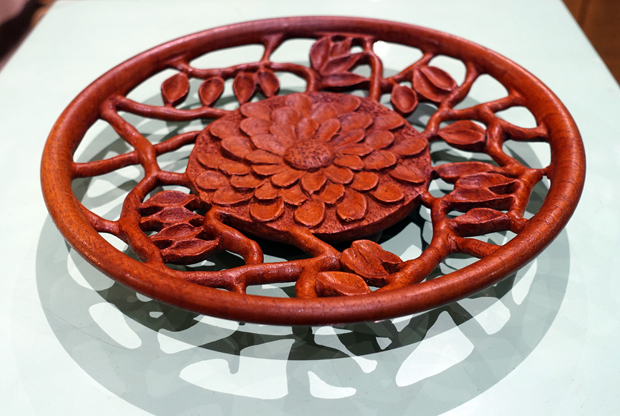 Red cedar platter, John Unwin.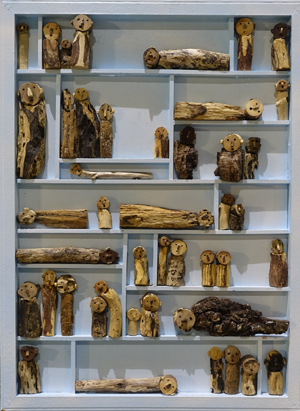 Above left: Screen with pyrography by Neville Pike and Alyssa Willstrop. Right: Graeme Sobels, Collage, carved from driftwood.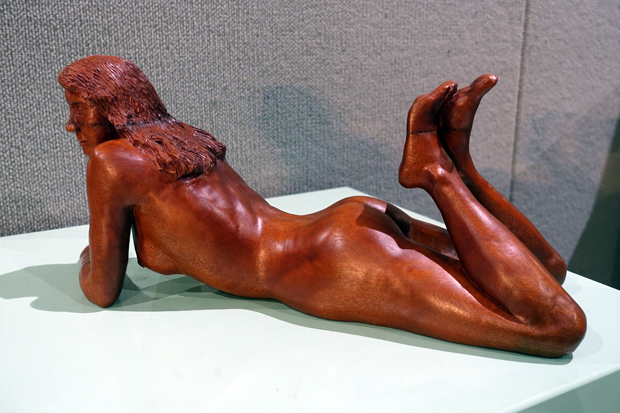 David Crawford, Naked Lady, mahogany.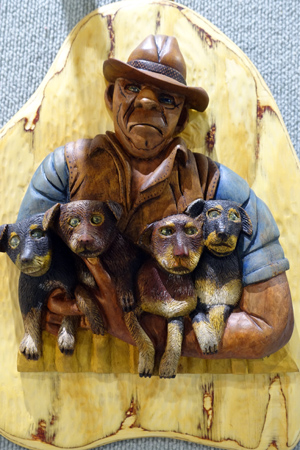 Terry Elkins, Mates, painted white beech.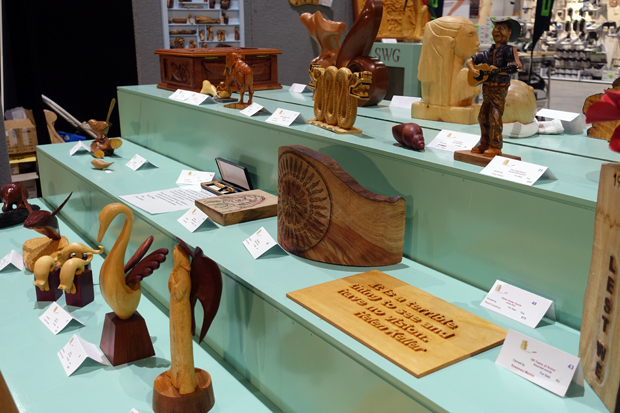 General view of display.