Spoonies in the Tweed 2017
 
Brisbane's spoon carving culture is alive and growing daily thanks to local artisan Robert Howard.
With well over 30 years of wood carving experience, Robert (Bob) Howard is excited to once again host Spoonies in the Tweed, a weekend retreat dedicated to the art of spoon carving.
Spoonies in the Tweed is to be held in the scenic northern New South Wales hinterland on Saturday 30th September and Sunday 1st October 2017. The property is under two hours' drive from Brisbane, and 40 minutes from the Gold Coast.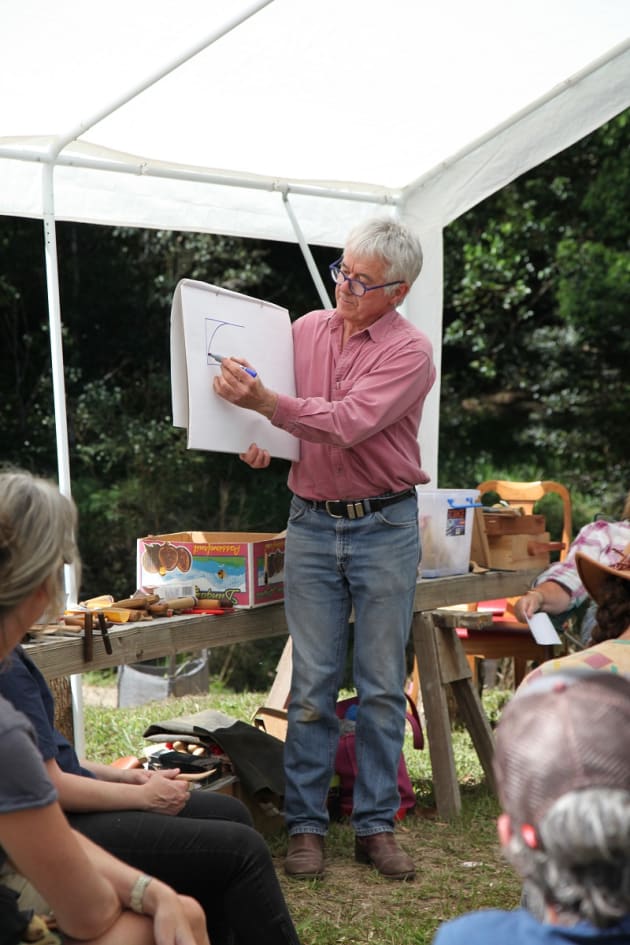 Under Bob Howard's guidance, beginners are supplied with a range of woods and specialist tools. They learn basic carving skills, explore design concepts and experience this ancient art form.
"Every participant will bring home at least one hand-carved spoon," Bob said.
Experienced carvers are introduced to new techniques and new woods; and form friendships sharing their experience with others. Seasoned carvers are also invited to submit an entry to the 2017 Spoonies Artisan's Challenge.
This year, the Spoonies Artisan's Challenge features hand carved salad servers. The two spoons must relate to each and be an original work, but otherwise full creative license is given.
The Challenge winner will be chosen by popular vote, and the judging and awarding of prizes is always a highlight of the event.
Spoonies in the Tweed prizes include – best beginner, most creative and overall best spoon.
"The competition is all in fun and the most impressive aspect is the lineup of over 100 spoons carved across the weekend," Bob Howard explained.
The event is in its third year, with many repeat visitors making it a yearly tradition. In 2016, participants came from far and wide, with Irish and New Zealand visitors taking part.
To secure your spot for Spoonies in the Tweed, go to www.tweedspooncarving.com.au and register.

The full Spoonies Experience package is $200 per person and includes:
• Spoon carving tuition on Saturday and Sunday
• Use of specialist tools
• Lunches, snacks and Saturday night dinner
• Camping on site
Single day packages are also offered at $100 per person for Saturday and $50 for Sunday.
Non-carving guests are welcome to join in the meals and evening activities, while spending their day relaxing or exploring the beautiful Tweed region.
Under the guidance of master carver Bob Howard, Spoonies in the Tweed 2017 is sure to be another great success.