Reinventing the Wheel

You can take your skills forward by learning skills of the past. A workshop in wheelwrighting, for example, under the guidance of Cobb & Co's resident artisan Kerry Riehl, will see you complete twelve spoke wagon wheel from a hand made kit. 
You will also make one of each item used in the construction including a spoke, felloe and hub. At the end of the five day workshop you will have a completed wheel to take home.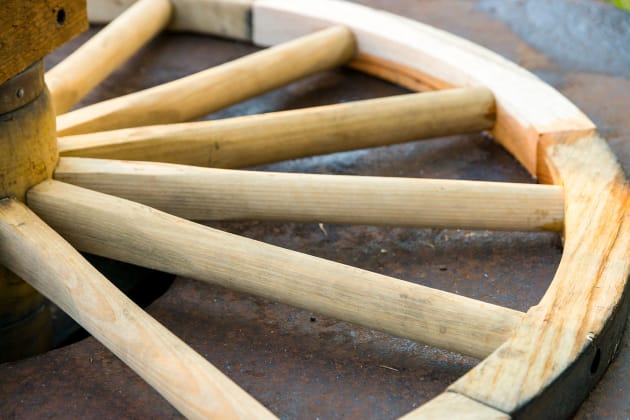 Wheelwright Kerry Riehl is a joiner by trade. He has been making and repairing wooden wheels for over 30 years, starting with his grandparents' old carts and drays. Kerry is passionate about passing on the skills of wheelwrighting and is a regular demonstrator at Cobb+Co Museum's annual Have A Go! Festival.
The workshop runs from Saturday June 10 until Wednesday June 14 at Cobb & Co Museum, Toowoomba, Qld.
For more information see www.cobbandco.qm.qld.gov.au