Online panel: Woodworking today round table

Above: Alexsandra Pontonio, Biplane Sideboard 2021, American white ash, canvas. Photo: Michael Pham
'Woodworking Today Round Table' is an online panel discussion with Alexsandra Pontonio, Anke Kindle, Chi Yusuf, Linda Fredheim, Makiko Ryujin and Olive Gill-Hille. Work by these designers and makers currently forms an exhibition curated by Craft Victoria which is titled 'Future Remains'.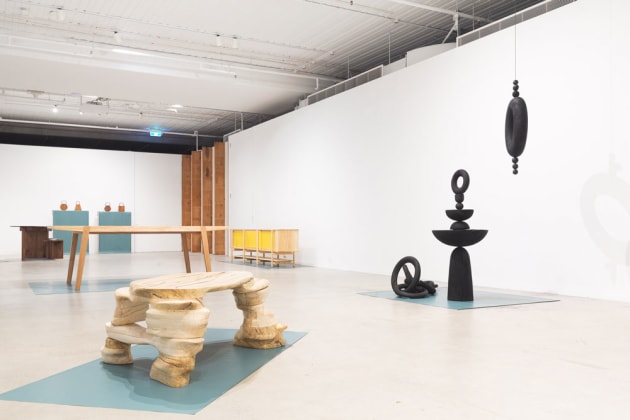 Future Remains installation, Craft Victoria. Photo: Michael Pham
This free event will take place via Zoom on Thursday August 19, 6–7pm. The discussion will be led by furniture maker and designer Alexsandra Pontonio and will engage experienced makers and craft-enthusiasts alike. The conversation will share insight into each artist's practice and discuss technical approaches to working with timber, challenges facing the industry, and the responsibilities of a woodworker. There will be an opportunity for audience questions at the end of the conversation.