New Zealand Furniture Makers' Program

New Zealand offers one of the finest programs for students of furniture making in the world. The Centre for Fine Woodworking prides itself on offering small class sizes so students quickly gain an extremely high skill base, and the opportunity to extend their creative potential and accumulate technical mastery in fine woodworking.
In the short course program students undertake projects that have been designed by practising furniture makers specifically to increase skill level, so they can take home an increased level of knowledge and experience as well as a stunning piece of work.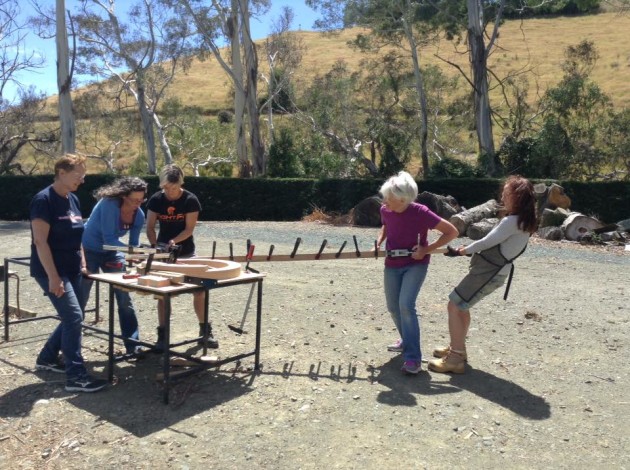 Next year's Furniture Makers' Programme is a full–time 32–week intensive course designed and developed by practising furniture makers and teachers intended for the serious woodworker who has the desire and commitment to take their fine woodworking skills to the very highest level, whether for professional or personal fulfilment. Tutors involved in the 2018 programme are David Haig, Brian Reid and Thorkild Hansen.
2018 Master Classes with Brian Reid, David Trubridge and David Haig are available to assist students to move from project–based courses into opportunities for designing and creating their own work and developing complex skills.
Learn more about the Centre for Fine Woodworking and courses on offer in 2019.
Take a peek into the workshop in the video below to see what this year's full-time students are up to.

centre for fine woodworking from Centre for Fine Woodworking on Vimeo.