Nano Hone whetstone sharpening gear

Nano Hone whetstones 400 grit
Designed by Hap Stanley (ex Shapton USA), Nano Hone is producing some of the most advanced and innovative hand sharpening products on the market. The products bring precision USA milling and manufacturing, to traditional Japanese whetstone sharpening.
The core of Nano Hone products start with their Japanese whetstone. Their stones are a hard, fast cutting whetstone with a solid aluminium backing plate. They can be used in any whetstone base (or on a wet tea towel as many in Japan use), and are of the "splash and go" variant, so no soaking is required. These plates give a super flat base, along with allowing use of the whetstone all the way down to the thinnest of material.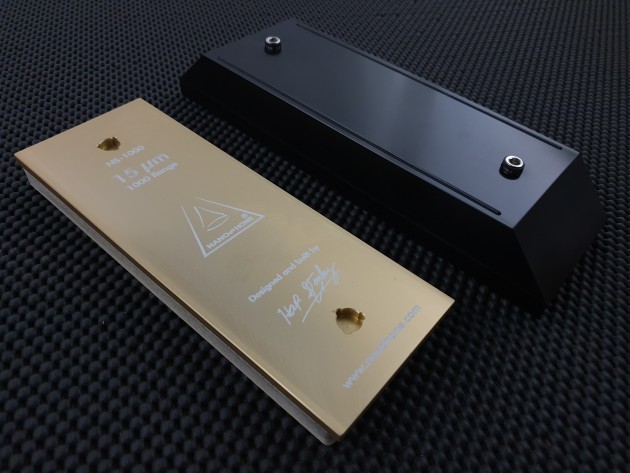 Nano Hone whetstones 15 micron (1000) grit and whetstone base
Next up is their super stable whetstone base, known as a "Stone Stage". Coming in at a hefty 1.9kg of solid milled aluminium, the base accommodates Nano Hone whetstones, Nano Hone lapping plates, and can be used with any brand of whetstone with the addition of their re-usable backing plate.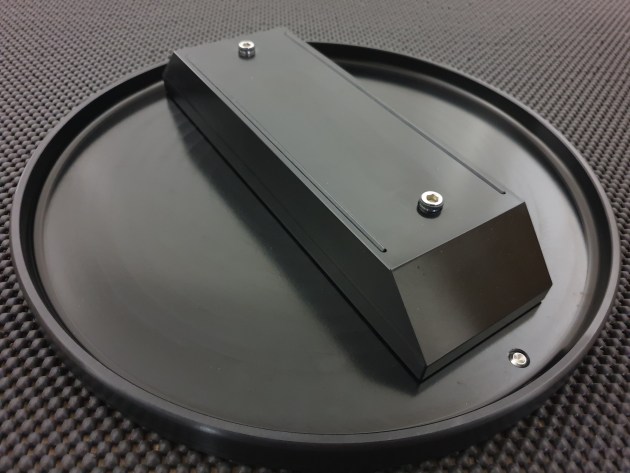 Nano Hone Sharp Skate jig
Nano Hone also produces high end diamond lapping and flattening plates, sharpening ponds and honing maintenance stones, along with their "Sharp Skate" jig. The Sharp Skate is also milled from aircraft grade aluminium and brass, facilitating extremely accurate sharpening of chisels and plane blades.
All products can be found at the ProTooling store in Camperdown Sydney, or on their website, www.ProTooling.com.au