Monica-Lee is carving out her dream career

19-year-old Newcastle carpentry apprentice Monica-Lee Morris is challenging stereotypes and building a lifelong career with help from the team at Verto.
Monica-Lee knew she wanted to work in the construction industry from a young age. She committed to her goal early, commencing a school-based traineeship in Shed Building in Year 10. When she finished her HSC in 2020, she ultimately decided she wanted to pursue a career in carpentry and started looking for an apprenticeship.
With women accounting for only 11 per cent of the construction industry and just one per cent of building trades, Monica-Lee said it wasn't always an easy road. "All my family and friends were very supportive, but I did get overlooked for some apprenticeships. One company even said I had all the right qualities and skills but admitted they didn't believe I would be strong enough to do the job," she said.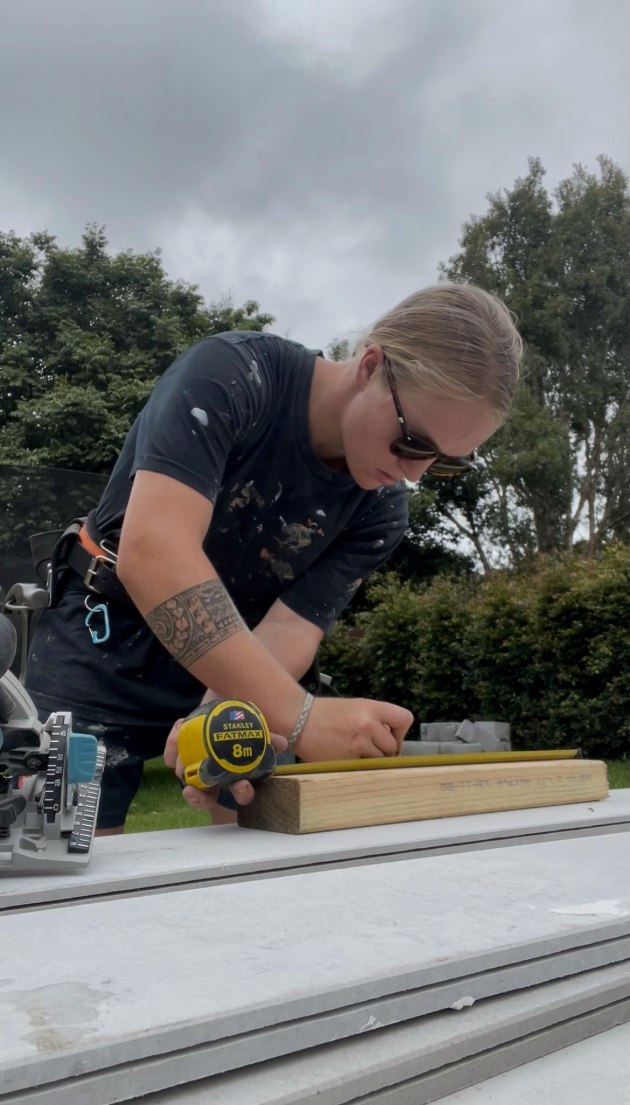 "Even when I got work placement opportunities, I found I was underestimated on the job site or not asked to parts of the job that involved heavy lifting because it was assumed I couldn't do it. Verto found me the opportunity at Indie Living, and I just had to send my resume, and they put me forward – it was so easy," Monica-Lee said.
Indie Living owner Ben Barter recognised that Monica-Lee would be a good fit for his business from the outset. "Monica-Lee had started her studies at school, so I knew she was interested in working in the field. She also had a background in team sports, so I was confident she'd be a team player – something that is important in this industry."
While Ben said he had no hesitation taking on a female apprentice, he is aware that there can be a stigma in traditionally male-dominated industries. "Monica-Lee is my first female apprentice, but that's only because we haven't had women apply before. And it's not about male or female. It's about whether someone has the interest, skills and work ethic to complete their apprenticeship. Monica-Lee 100 per cent has these qualities - I can't speak highly enough of her. She's an incredibly hard worker, willing to learn and asks all the right questions, everything you want from an apprentice."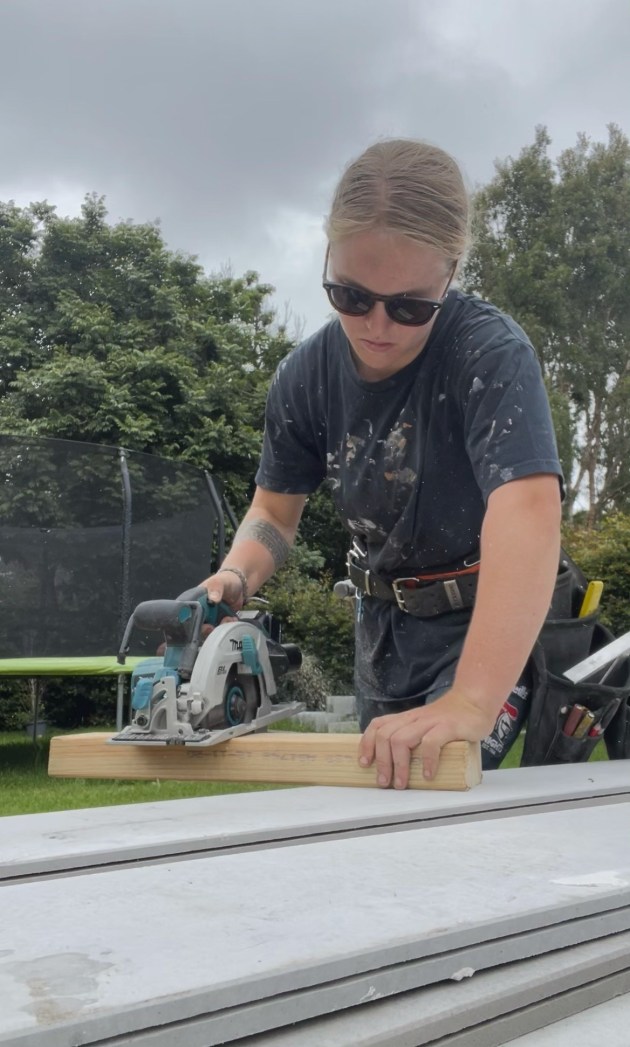 "I love my job", said Monica-Lee. "Every day is different, and I get huge satisfaction from working outdoors and seeing what I have built with my own hands. The team gives me lots of opportunities to learn and really supports me in building my skills. It's a great team environment."
Throughout her apprenticeship, Monica-Lee will continue to receive support from Verto, through her vocational adviser, Reiana Paraha. Ms Paraha, who supports apprentices across the Newcastle region, said she would love to see more women choosing trade careers. "Unfortunately, there is still some social stigma around women in trades and we don't see as many as we would like applying. It can start quite early in school when career advice differs for male and female students, but the reality is that women can and do thrive in these industries," Ms Paraha said.
Verto has a long history of supporting female apprentices to find their dream careers, and last year announced a partnership with not-for-profit Tradeswomen Australia to deepen this commitment. Verto also partnered with Year13 in July 2020 to run a report on females in trades and apprenticeships. Of 1000 females aged 15–24 surveyed, 38 per cent of female trade apprentices said they experienced gender discrimination in the workplace during or after their apprenticeship, while an alarming 75 per cent of respondents said their schools did not position apprenticeships and trades positively for females.
"Monica-Lee's story really highlights how young women can build careers in traditionally male-dominated roles," Verto CEO Ron Maxwell said. "In the last decade, the number of female apprentices in the construction industry has more than doubled, but women still represent only a tiny fraction of the industry. It is our goal to help more women forge their own paths in trade industries. I was very pleased to see the Federal Government supporting this goal too. The 2021/22 Budget includes funding for 5,000 women to complete pathways to non-traditional trade careers. This will help even more women reach their career goals, and we look forward to being part of this wonderful initiative."
Learn more about Verto at www.verto.org.au, phone 1300 483 786 or email info@verto.org.au