Make your mark

Made for blacksmiths, these customised Touch Mark stamps can also provide an effective solution to adding makers' marks to wood. The stamps work best on finer grained woods and results can be more variable in long grain than endgrain.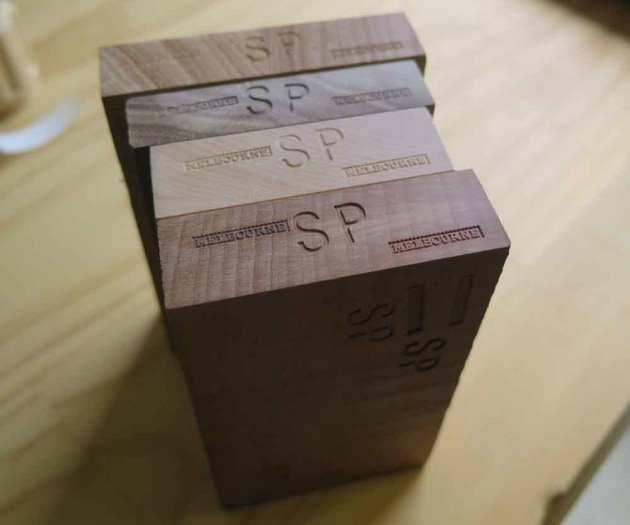 Stamping endgrain gives the best results. Different timbers give different results however endgrain marking is pretty similar across species. Shown above, from front to back: Tasmanian myrtle, maple, walnut and blackbutt. For a scale reference the word 'Melbourne' is 2mm high.
Stamping on long grain leaves a variable impression very dependent on the species of timber to be stamping. Stamping coarse grain timbers may leave a splintered impression.
The stamps are CNC milled from a provided design, starting from $165. Learn more via www.kunstmade.com.au