Let's go bush...to learn woodworking

Molong, NSW is the place to go if you want to go bush, and learn to make furniture, tools or even a cigar box guitar. In 2020 Howard Archbold, Geoff and Colina Tonkin and Ian Perceval are offering some special learning opportunities.
Make a double bow Windsor chair with Howard Archbold and Geoff Tonkin
This fantastic 10 day course gives you a unique opportunity to make a double bow Windsor chair using the same hand tools that were used in 18th century English forests. Chairs are birthed from local green timber which is turned into a beautiful replica of these iconic chairs. Hand tools used include a shavehorse, pole lathe, froe, adze, draw knife, steam box, hand planes and more.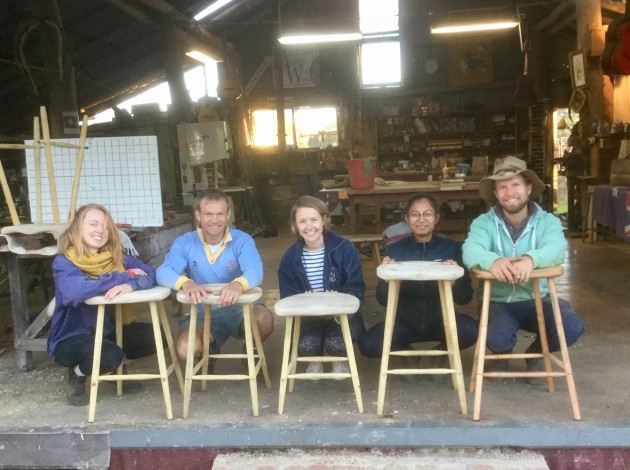 Make a Windsor stool with Geoff and Colina Tonkin
Using the same tools and techniques (except for steam bending) as the Chair making course students can make a stool in 5 days.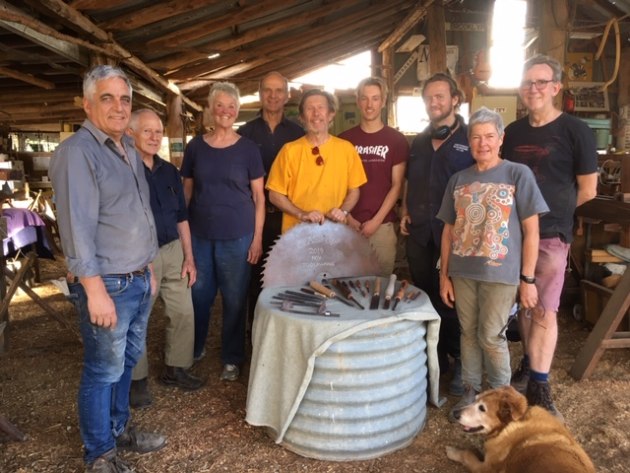 Basic toolmaking with Ian Percival
This unique basic introductory course on the making of hand tools is suitable for woodworkers, carvers, sculptors, jewellers, chair makers and artisans.
Over two days students will have the opportunity to make at least two tools of their choice using simple metal working hand tools. Skills covered include heat treatments using both a forge and gas (annealing, hardening and tempering) shaping, cutting, grinding, sharpening and polishing.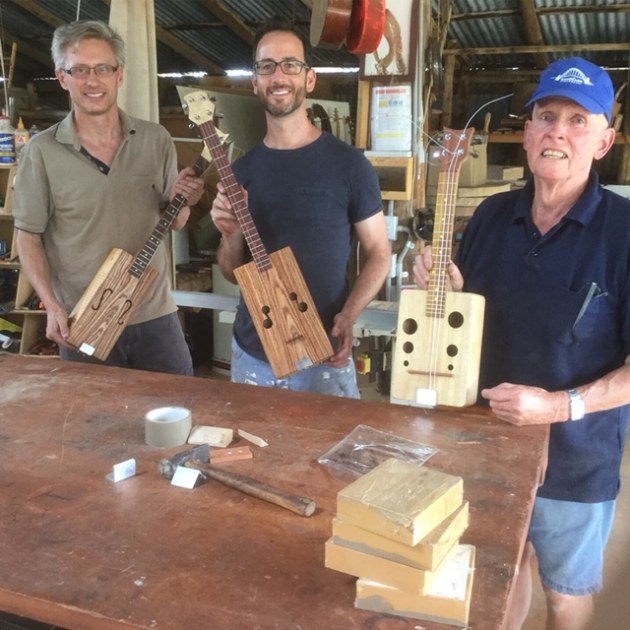 Make a cigar box guitar with Geoff Tonkin
This 3 day course is a great introduction to musical instrument making for all skill levels. Students are encouraged to source their own cigar box, single bottle wine box, biscuit tin or hub cap but a supply will be available for those who need it. To this is added a neck, fret board, fret wire, machine heads and strings to produce that raw crunchy bluesy sound associated with CBG. A pick up, volume control and input jack are all added for enhanced effects. Usually tuned in an "open" tuning means even raw beginners can produce a couple of chords with little effort.
For all course dates and details and to enquire about accommodation see geofftonkin.com.au