Learn Woodcraft in Melbourne CBD
 Built in 1880, Melbourne's Metropolitan Meat Market went on 99 years later to become a centre for craft, but in this century now functions as a multi-genre contemporary artspace. Below street level however, it is a self-contained world where skills, specifically woodworking, are intensely practised and taught.
Around 100 people a week access the space that is now leased and managed by the Victorian Woodworkers Association. Entered via 5 Tyrone Street, North Melbourne, students and tenants descend into a large and deep space with several dedicated areas.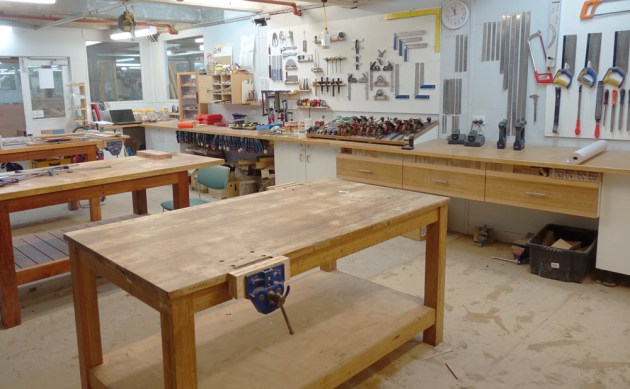 The spacious VWA School of Woodcraft bench room.
As you enter, to the right, is the heart of the VWA School of Woodcraft. Well kitted out with hand tools and ample bench space, this room is a hive of activity four nights a week and all day Saturday.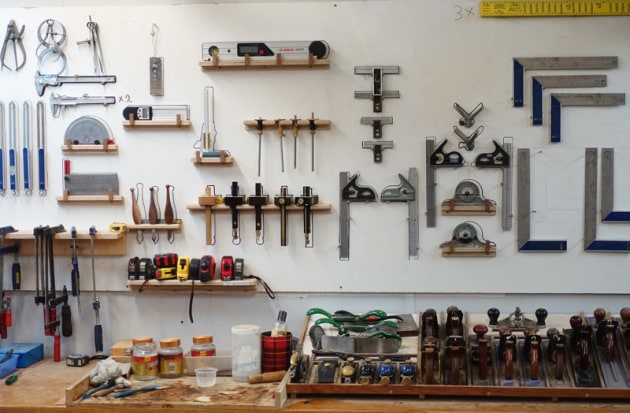 Tool wall in the bench room, easy to see if one is missing...
Expert woodworkers Carl Lutz, Randal Kohn, Alex Lesniowski divide teaching sessions between them, always with assistance from other tutors.
Students sign up for ten weeks and during that time can work on projects of their own choosing. The machine shop is a vast area populated with select brands, new and vintage.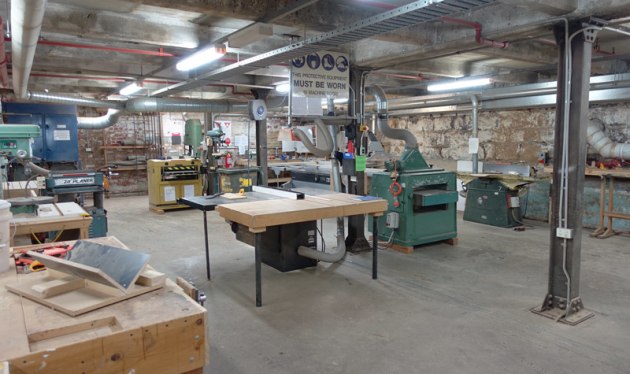 Large and well resourced machine shop.
Felder, Barker, Wadkin and Sawstop are some of brands that stand out. A recently upgraded dust extraction system has added to the safe working environment.
Half-sheet size bed CNC machine, great for template and jigmaking.
Dedicated areas for vacuum pressing, CNC machining and timber storage make this an incredibly well resourced space.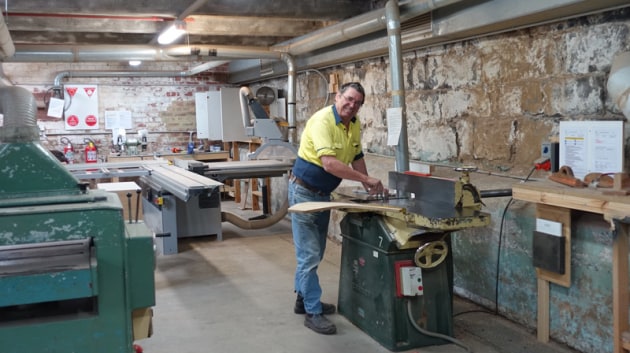 With a wealth of experience in wood and metalwork as well as boatbuilding, John Foster, shown above, manages the workshop, ensuring all machinery, hand tools and equipment at running at optimum level.
In addition to the School of Woodcraft, the VWA also offer a subsidised tenancy program for starting-out professionals. Current tenants are Adam Markowitz, Chris Tomoya-James, Bailey McFarlane and Dan Love.
At time of writing, the fee for a ten week term is $700 which includes VWA membership.
More information is available from www.vwa.org.au